Kwara United Football Team In Ghastly Motor Accident [See PHOTOS]
|
Kwara United FC on Wednesday involved in a road mishap on their way back to Ilorin, the Kwara state capital.
Ibrahim Jatto, an online of the team stated this in a Facebook post.
He said: 'the team are returning from the just concluded NNL super 4 in Lagos' .
Some of the players were reportedly to have sustained minor injuries with the Bus damaged.
The Harmony Boys are back in the top flight after spending two seasons in the NNL.
John Obuh's men are scheduled to host Niger Tornadoes of Minna at home on Sunday in their match day one fixture.
See photos: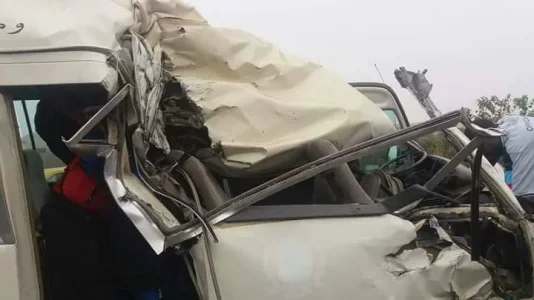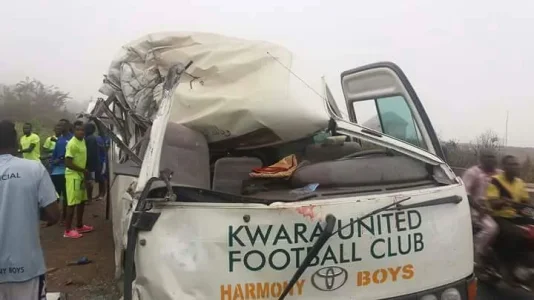 Source:
naijaparrot.com
AD:
How I make N225,000 Naira From the Internet Every Month
AD:
How I Cured My Weak Erection Naturally - Samuel Ulani
AD:
LOOKING for a JOB? Submit your Email. CLICK HERE
Join our TELEGRAM channel for daily updates: https://t.me/naijaparrot
Are you On Twitter? Follow @naijaparrot1 for news and job updates. For jobs updates only, follow @naijajobfinder
Join our TELEGRAM channel for daily updates: https://t.me/naijaparrot
Are you On Twitter? Follow @naijaparrot1 for news and job updates. For jobs updates only, follow @naijajobfinder