PHOTOS: Father Mbaka Reportedly "Resurrects a Dead Baby" During Crusade
|
Popular Catholic priest, Rev. Fr. Ejike Mbaka has reportedly resurrected a baby who was confirmed dead during a program at the Adoration ministry in Enugu state yon Wednesday.
According to reports trending on social media, the child was brought to the crowded crusade in a box and handed to the priest who then revived her after praying for her before returning her to her family.
In the photos, Fr. Mbaka is seen at the altar, bending over the child who was lying on the box and in a different photo he was seen handing the child back to her mother.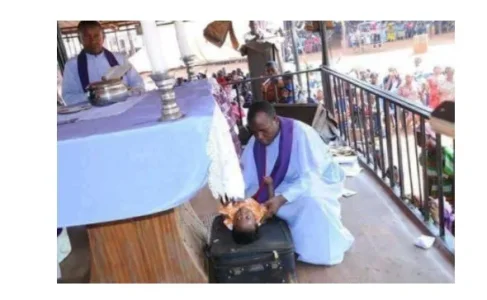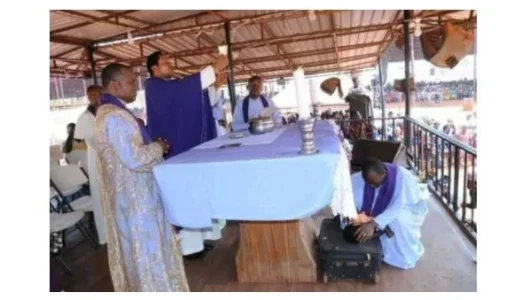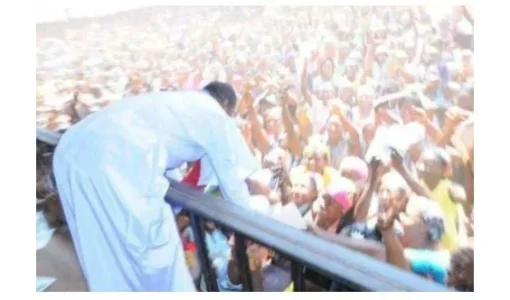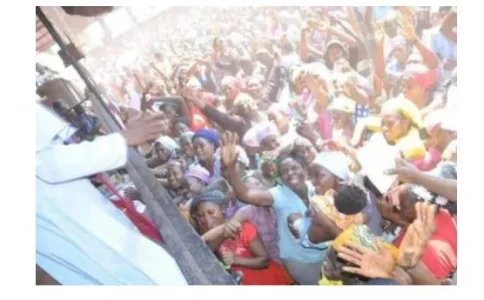 Source:
naijaparrot.com
AD:
How I make N225,000 Naira From the Internet Every Month
AD:
How I Cured My Weak Erection Naturally - Samuel Ulani
AD:
LOOKING for a JOB? Submit your Email. CLICK HERE
Join our TELEGRAM channel for daily updates: https://t.me/naijaparrot
Are you On Twitter? Follow @naijaparrot1 for news and job updates. For jobs updates only, follow @naijajobfinder
Join our TELEGRAM channel for daily updates: https://t.me/naijaparrot
Are you On Twitter? Follow @naijaparrot1 for news and job updates. For jobs updates only, follow @naijajobfinder