Argument erupts as sexologist narrates how NYSC gave her query for teaching students how to use a condom
|
A Nigerian sexologist who served as a teacher during her NYSC year, has narrated how she was given a query for teaching students on practicing safe sex.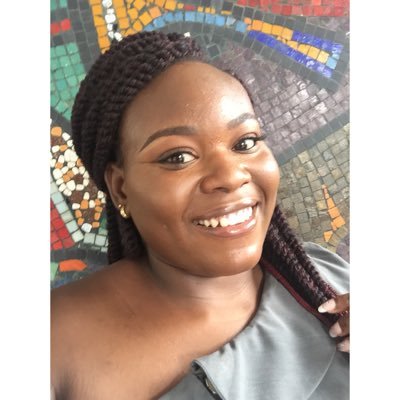 The lady revealed that she served the nation in a secondary school, where a number of the girls were already sexually active.
She told the story of how when one of her students developed complications from a badly done abortion, she decided to teach them about safe sex to ensure they don't get pregnant at all.
Her actions then backfired and the school's principal called her for a meeting, after which she was reported to the LGI in charge of corps members in the local government. She was accused of teaching the girls "carnal things" and was queried.
Her narration led to a debate on Twitter as some users told her that she should have taught the girls abstinence instead. Others said girls have been taught about abstinence for too long yet it hasn't stopped them from having sex, so it's best to teach them to be safe if they choose to have sex.
See below,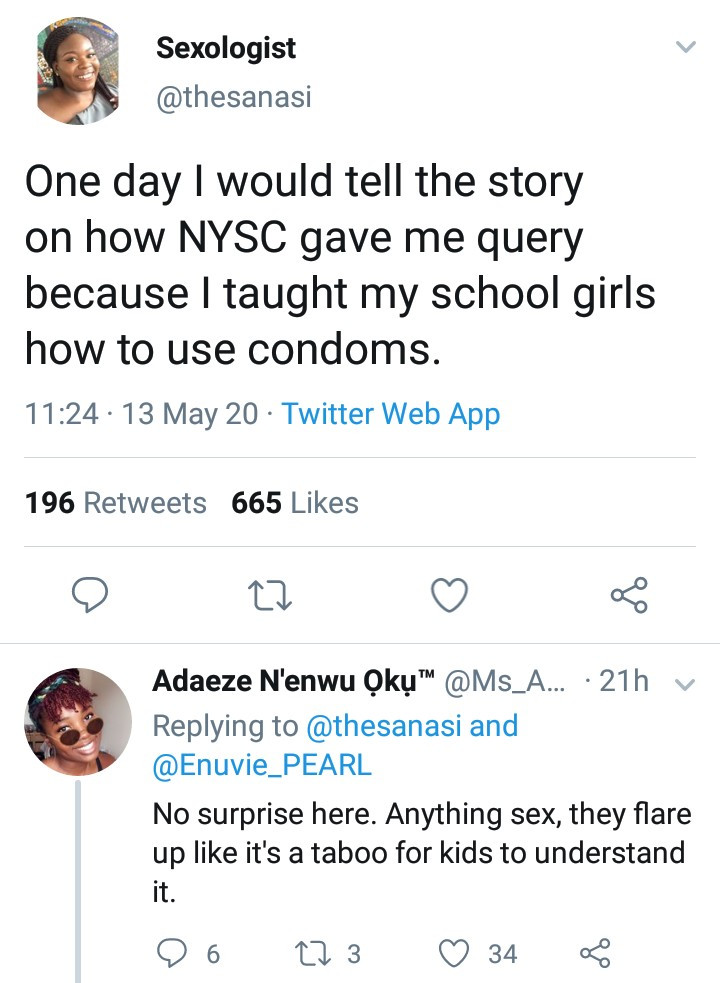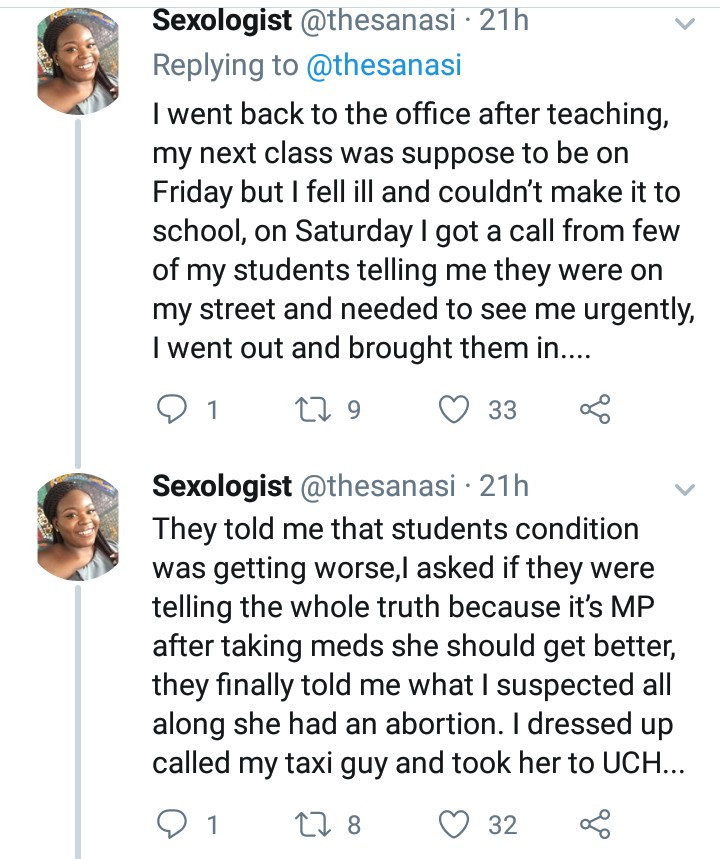 READ: How to Make Money Without Doing Anything
Follow Us for Daily Naija News:
Twitter:
Follow @naijaparrotng
Telegram:
Android App:
Facebook: