#Covid-19: "Don't expect relief materials from the church, you gave your offerings to God and not your Pastor" – Pastor Amoateng
|
Founder of Brian Jones Outreach Ministries, Pastor Brian Amoateng has lashed out at people who expect relief materials from the church in the wake of the coronavirus pandemic that's crippling activities in most countries across the globe.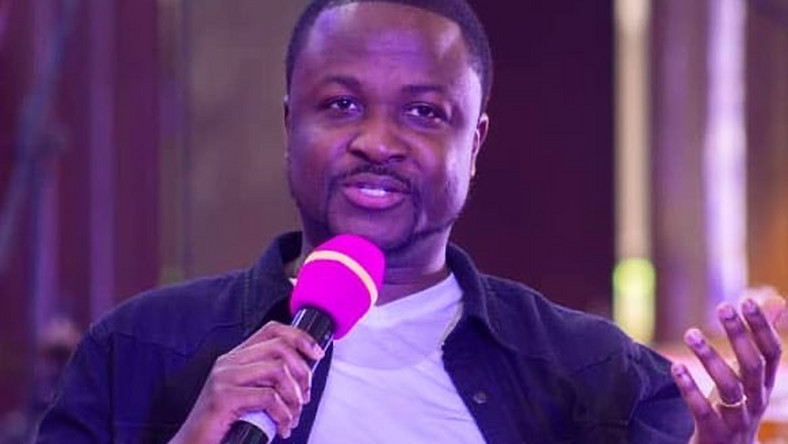 Reacting to a call for mega churches to provide at least free hand sanitizers for its poor members, Pastor Amoateng stated that it is not the responsibility of the church to provide relief materials.
According to the Ghanaian Pastor, even though Christians give offerings and tithes, it is however given to God and not their Pastor. He added that offerings are given for blessings which are not physical.
Pastor Amoateng said in the Facebook live video;
"If we don't have money to pay rents, where are we going to get money to buy hand sanitizers?

"And let me tell you, it's not the responsibility of the church to but hand sanitizers for you because you give offering. It is not. You give offering to God to receive a blessing. It's not compulsory that the church has to bring you hand sanitizers.

"The bible says that God loves a cheerful giver. It should be out of a cheerful heart. You shouldn't give to the church and expect favour in return.

"You give to God — not your pastor. You give to God to receive a blessing. And a blessing is something that you don't see. It's not physical — it's an invisible force that's comes upon your life to prosper…so stop thinking that the church has to bring you hand sanitizers."
His Assistant pastor also added;
"I believe that the government has to provide for its citizens. Also, hand sanitizers shouldn't be politicised. You buy your own toothpaste and washing gel so you should buy your own hand sanitizer. What the church has done is to provide hand sanitizers at the premises."
The video has led to outcry as some social media users described it as insensitive. Watch the video below;
Vid Crd: LIB
READ: How to Make Money Without Doing Anything
Follow Us for Daily Naija News:
Twitter:
Follow @naijaparrotng
Telegram:
Android App:
Facebook: