Delivery driver caught touching public surfaces after licking his hands during Coronavirus lockdown (Video)
|
A delivery driver was filmed touching public surfaces including lampposts, railings and even cars after licking his hands which obviously goes against standard practices amid the coronavirus pandemic.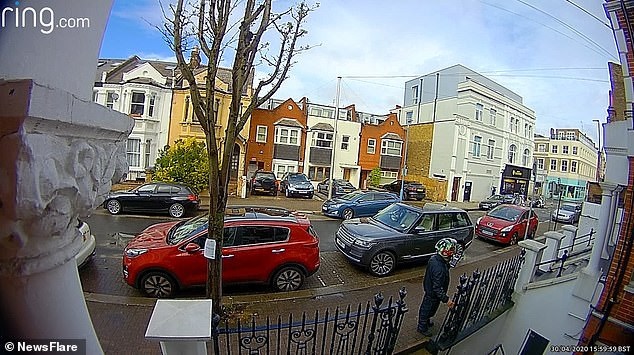 In a video filmed by a resident, the man was seen walking back and forth in the street in southwest London, before he then proceeded to lick his hands and wipe his saliva on the public surfaces despite the social distancing guidelines enforced in the UK due to the Coronavirus pandemic.
Linda, the resident who filmed the video told Newsflare: 'The delivery drivers congregate on this road waiting to take the orders, but they aren't practicing social distancing! And then we see them do this.
'It's disgusting, touching our railings and our cars after licking his hands, especially in the middle of a pandemic! We have reported them to the police.'
See video below ;
READ: How to Make Money Without Doing Anything
Follow Us for Daily Naija News:
Twitter:
Follow @naijaparrotng
Telegram:
Android App:
Facebook: