Girl suffers severe burns after her neighbour poured boiling water on her
|
A young girl has narrated her ordeal at the hands of her abusive neighbor who scalded her skin with boiling water.
The girl identified as Chizzy Winky on Facebook, took to the platform to show the extent of the damage done to her skin after her neighbour poured boiling water on her skin following a disagreement.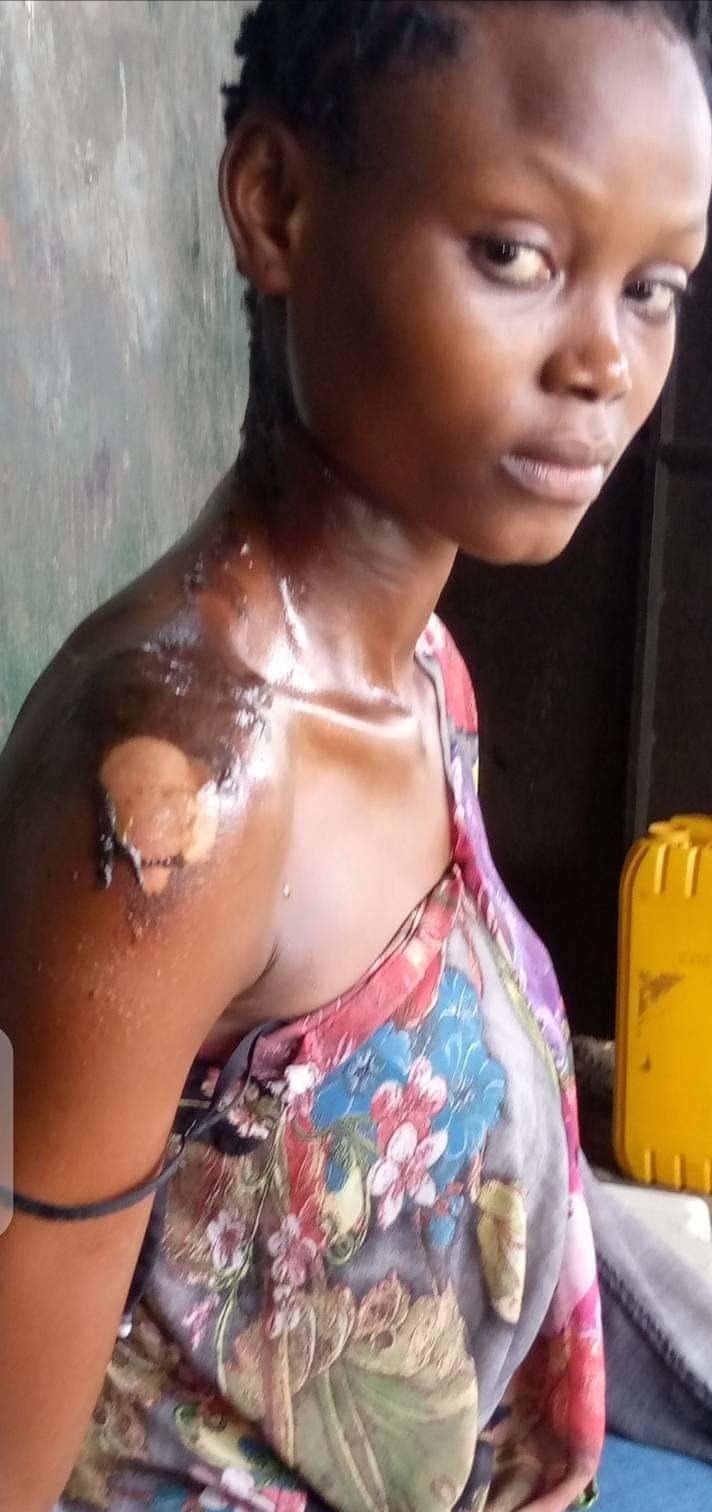 According to Chizzy, her neighbor beat up her younger brother after accusing him of dropping dirt in front of her shop. Chizzy said her mum confronted the woman for beating her son and that led to a quarrel between both women.
When Chizzy intervened, she said the neighbour bathed her with hot water.
The police were involved and they arrested both the neighbour and Chizzy's mum for fighting.
Read her narration below ;
My neighbor poured me hot water
Bcz I want to sperate fight b/w she and my little brother …
According to her she said my little brother drop dirty infrot of her shop and she ask him to pick it up …but the little boy did not and she started beating him..and my mum saw her beating her son and tell her to stop…but she insisted then my mum flagged her with Stick ..and she hold my mum's cloth…when I get there and question her y is she holding my mum's cloth .. she narrated the story asking me if is good …I said no ..but she don't have any right to beat the small boy ..she could have reported it to my mum.. before I knew it she went and brought hot water and pure me..
And my mum reported her to Elimg alt='Girl suffers severe burns after her neighbour poured boiling water on her' class='img-responsive text-center' style='margin: auto;'bu police …and the IPO gave me doctor report
And arrested the woman, when me and my
Mum return from hospital… police still seeing my condition..they arrested my mum and said is too fighting… everything my mum spend was 10.500 and the police people said that my neighbor will pay half of the money y my mum will pay the remaining one..
When I return to police station the following day the DPO saw me and shouted that my condition is much…and told my mum to take me for proper treatment that my neighbor will pay for it…
Since then she did not show sign of pit ..but his husband did..
She said she's ready to go jail for it and started mucking me that the one she did to me is small that next time she will pure it on my face…I started thinking about this have i in any way angered this woman y will she have mind and pure me hot …so I took revenge ..I pure her hot water all over her body as she did to me…
So the DPO got angry wit me and transferred the case to Area command at Oyigob
Finally they concluded that y did i want back and pure her hot water and I should go and write statement after the statement…they said we should return on Thursday being 11th of June… they might take us to court… I don't know the next thing…
Wat I no she pured me hot water and I pure d her back
Bcz same this woman pured hot soup on one old woman's face…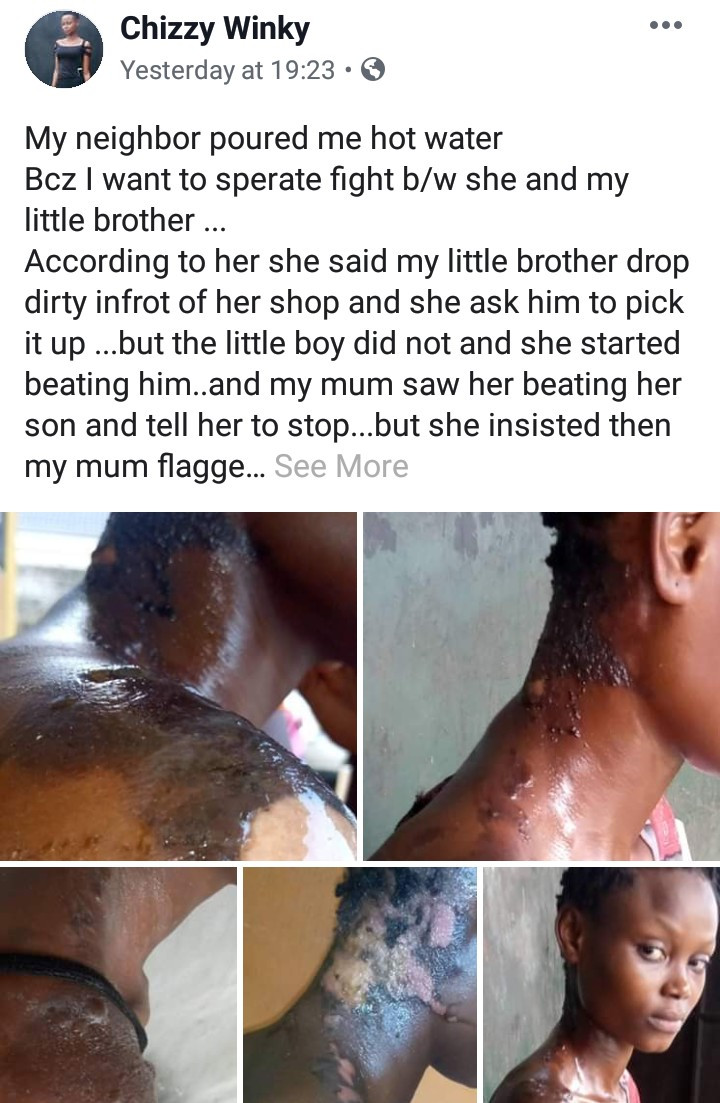 READ: How to Get a German Visa Fast and Easy
Follow Us for Daily Naija News:
Twitter:
Follow @naijaparrotng
Telegram:
Android App:
Facebook: