Lady confronts her boyfriend after discovering he helped his ex pay her rent (Conversation screenshots)
|
The conversation between a girlfriend and her boyfriend after she discovered that he financially aided his ex-girlfriend has caused a debate online as to whether or not his action was appropriate.
The lady as seen in the conversation was annoyed with her boyfriend for assisting his ex with N150k for her house rent when he has never given such in the span of their relationship.
Angered by his gesture, the lady confronted him saying he only assisted his ex because of the ulterior motive of getting laid with her. The gentleman on the other hand, defended himself saying it was a mere gesture as there's no string attached to it.
He later apologized to her and promised to never make such mistake again. Their conversation has now caused a debate online with people asking whether he was okay to have assisted his ex or not, or should have perhaps, told his girlfriend first before going ahead.
Read their viral conversation below,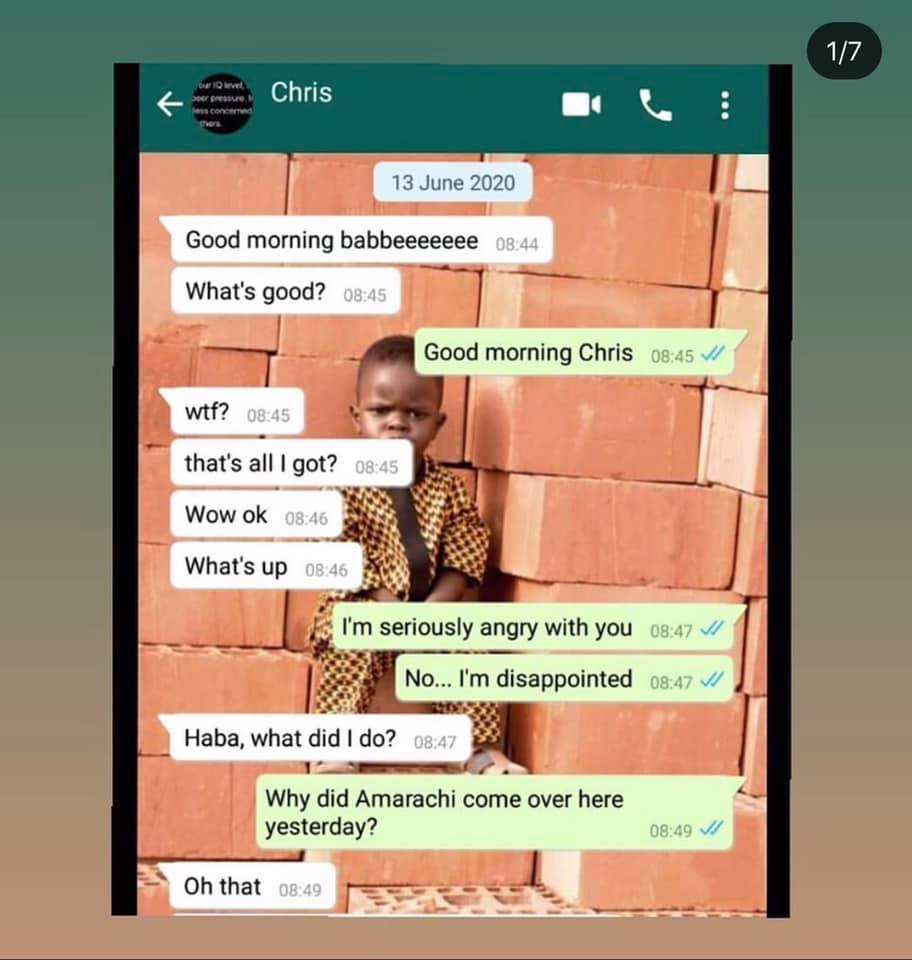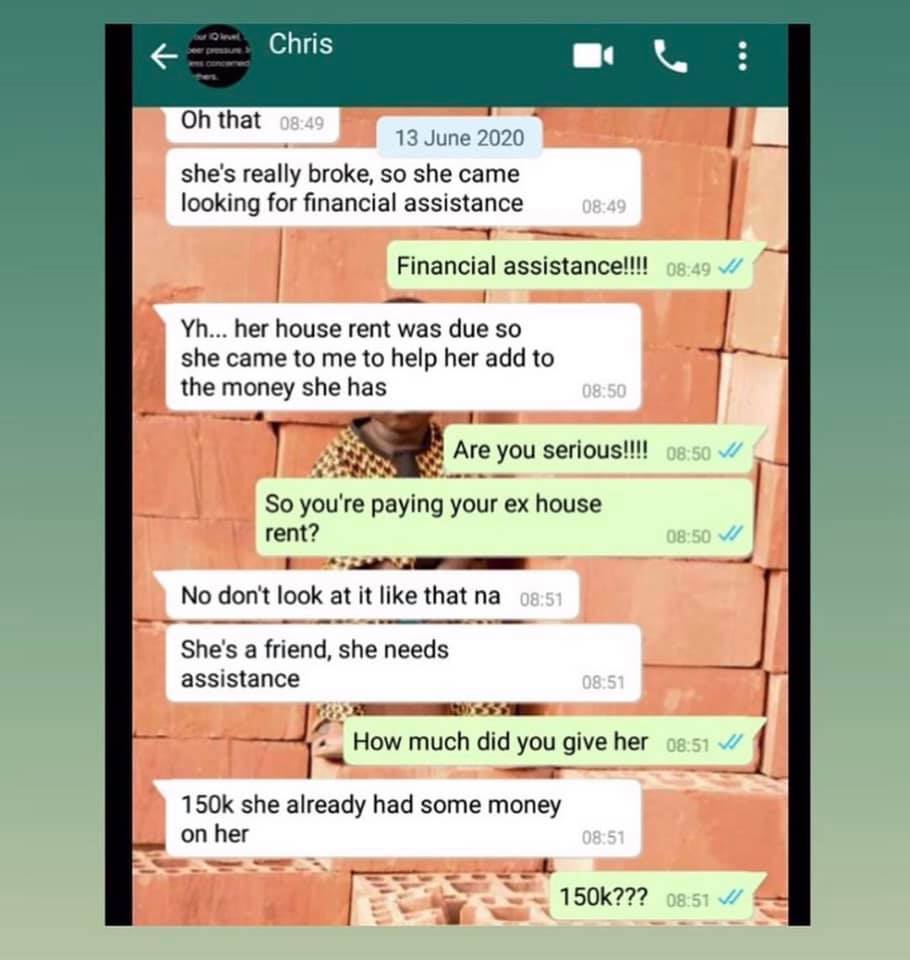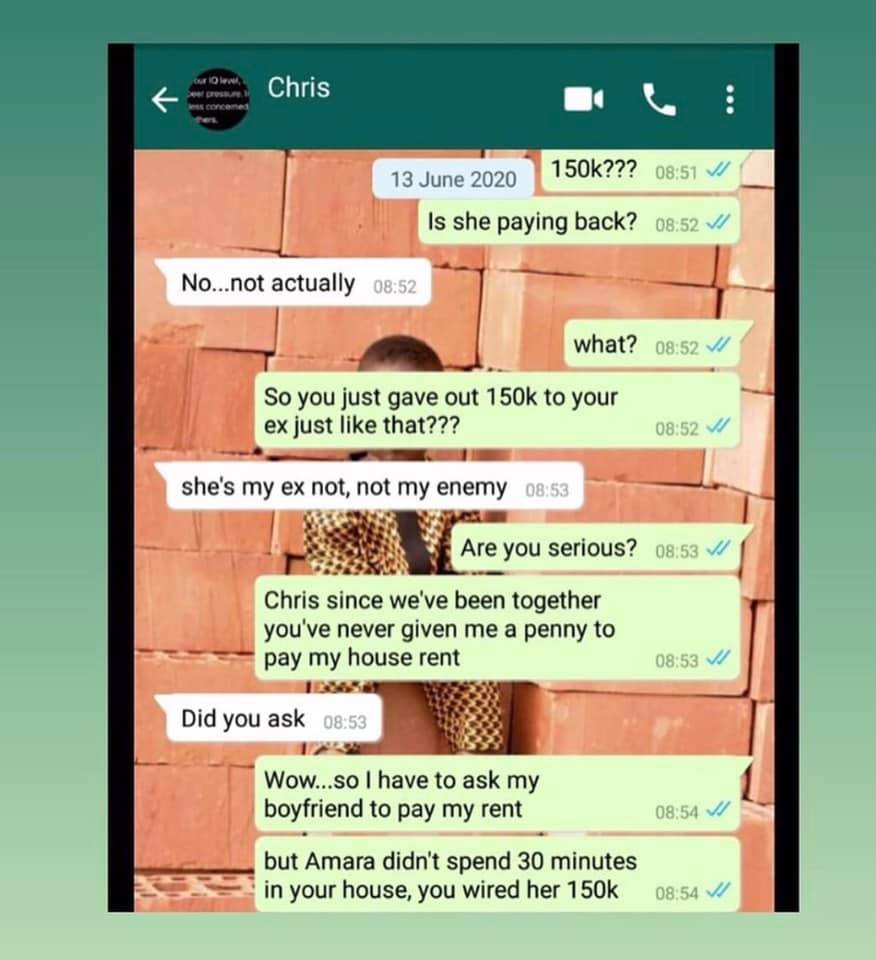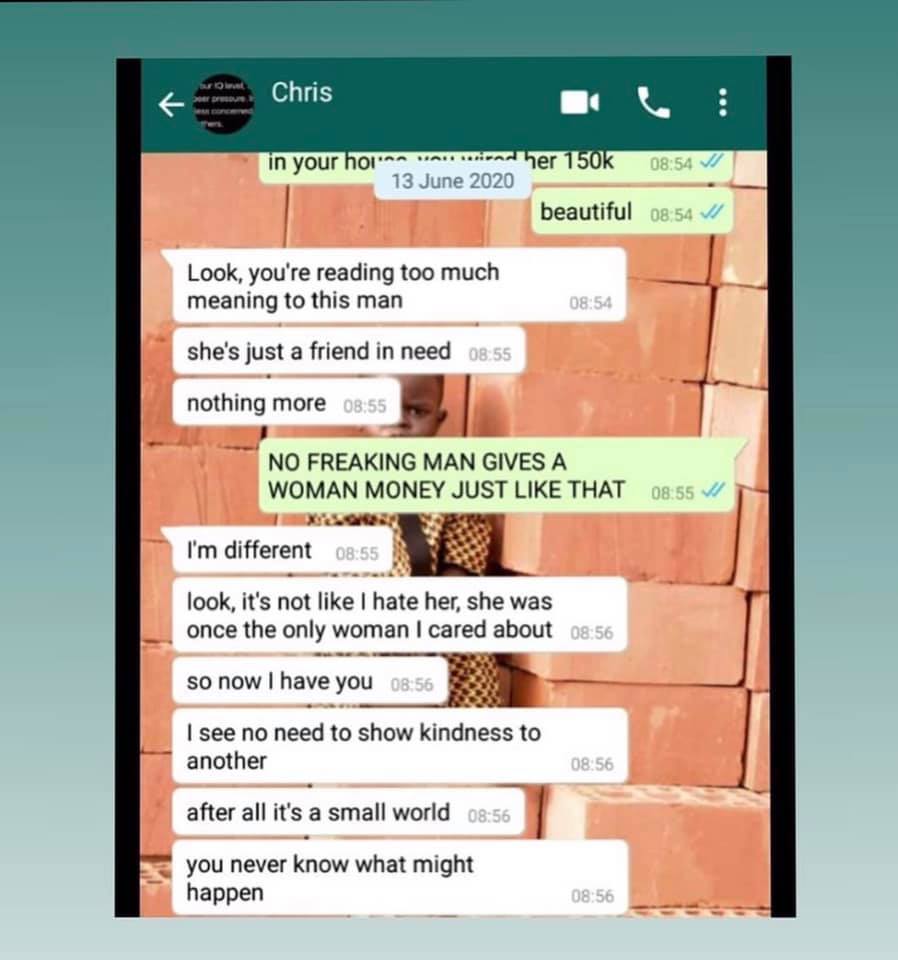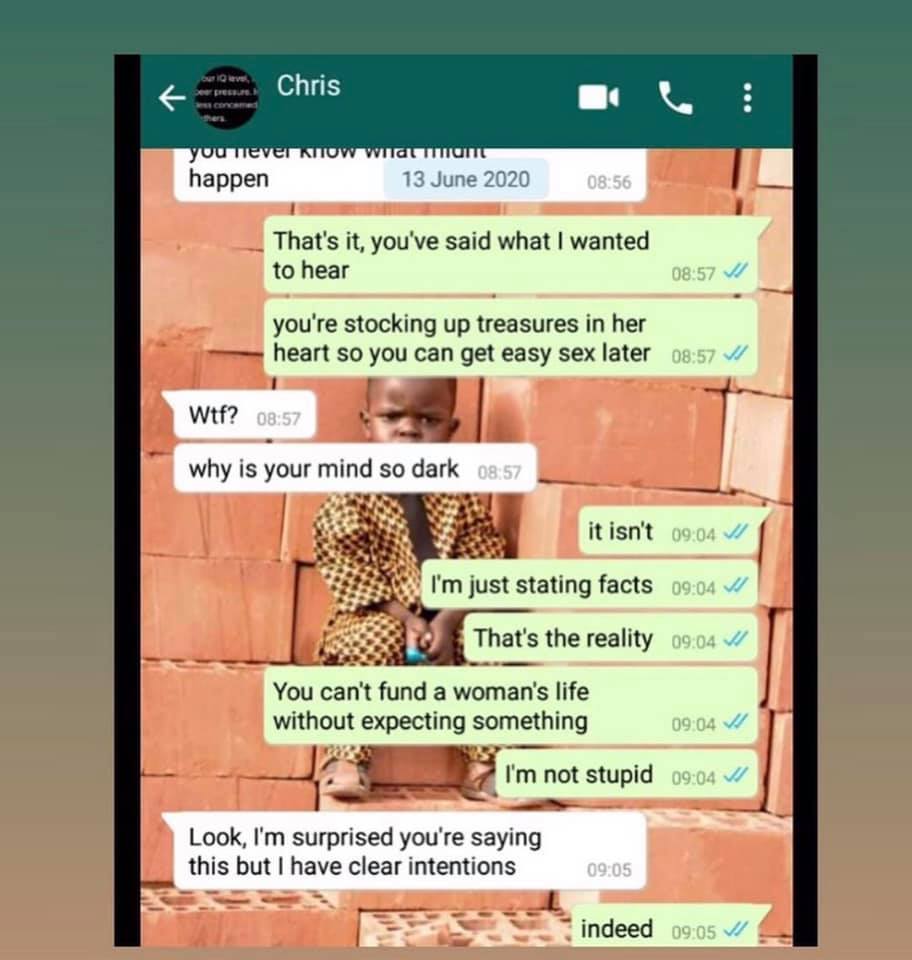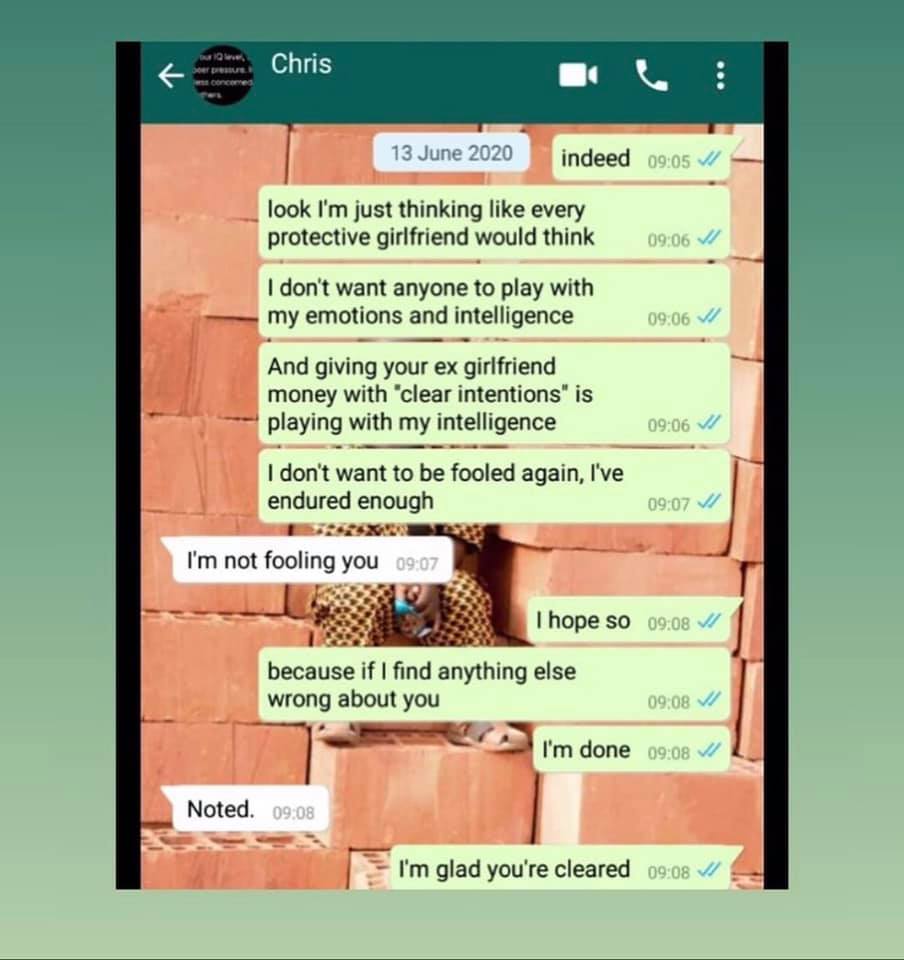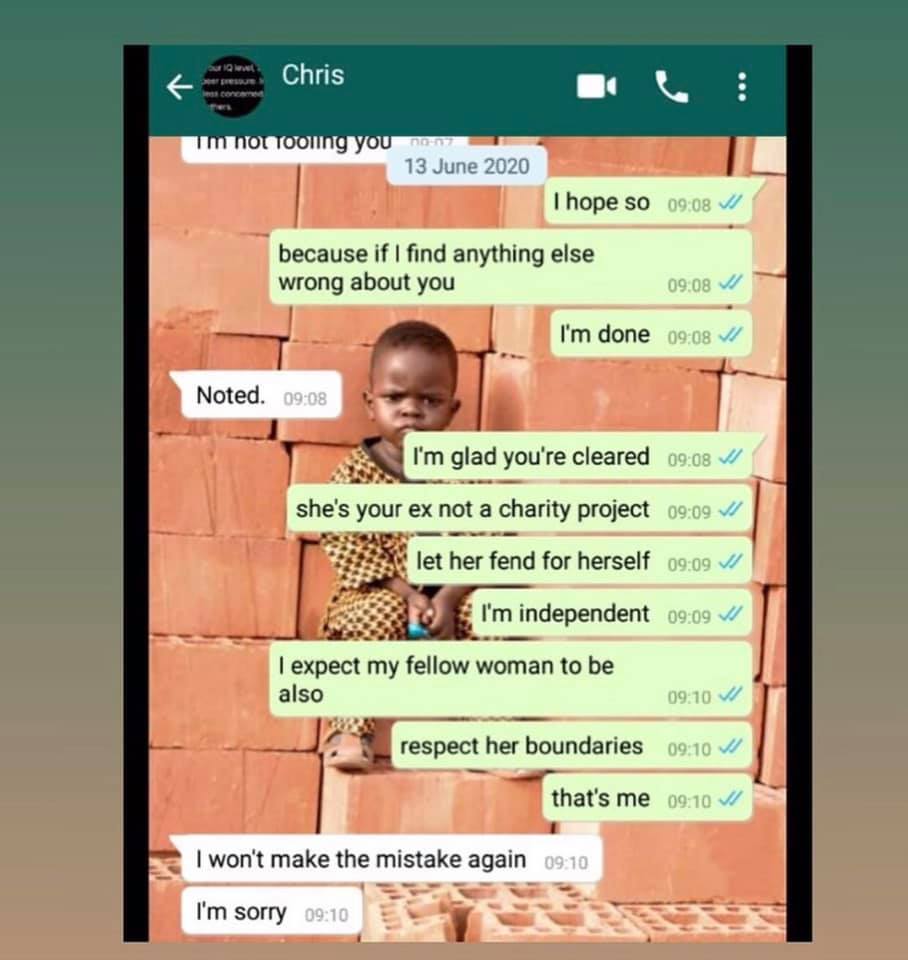 READ: How to Make Money Without Doing Anything
Follow Us for Daily Naija News:
Twitter:
Follow @naijaparrotng
Telegram:
Android App:
Facebook: