Lagos records three more COVID-19 related deaths ahead of ease of lockdown
|
Ahead of the ease of the lockdown in Lagos, Abuja and Ogun states, three more Covid-19 related deaths have been recorded in the city of Lagos.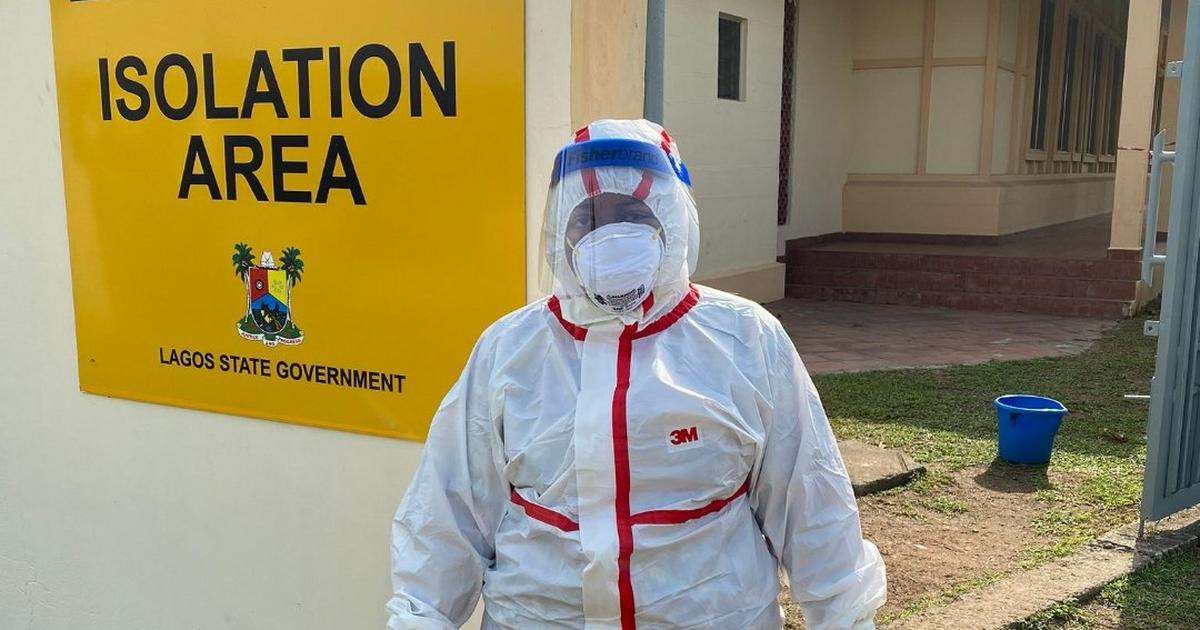 The state's Commissioner for Health, Professor Akin Abayomi, shared this via his Twitter handle earlier this afternoon.
Giving an update of the latest development of Covid-19 cases in the state, the Commissioner wrote in part,
"3 more #COVID19 related deaths were recorded, bringing total of such deaths in Lagos to 28
What he shared on his page in full below,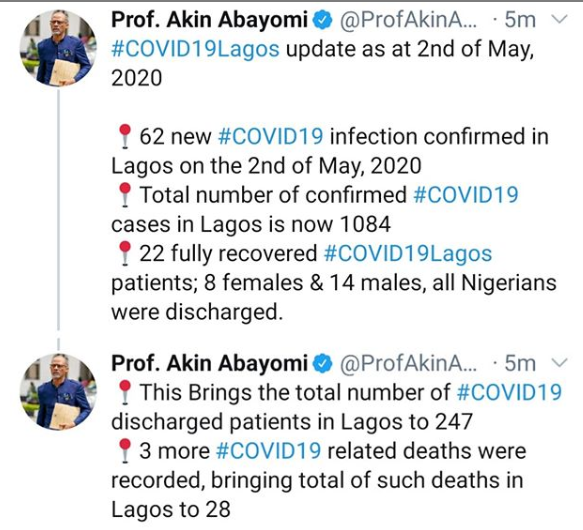 The Centers for Disease Control and Prevention, (CDC) has added six new symptoms to its existing list of symptoms for Coronavirus infectious disease 2019.
Before this recent development, the known symptoms of Coronavirus are fever, cough, and shortness of breath are indications that someone might have the disease caused by the novel Coronavirus.
But the CDC has now added six new conditions that may come with the disease, which are chills, repeated shaking with chills, muscle pain, headache, sore throat and new loss of taste or smell.
READ: How to Make Money Without Doing Anything
Follow Us for Daily Naija News:
Twitter:
Follow @naijaparrotng
Telegram:
Android App:
Facebook: