Man who claims to be ex-boyfriend of new wife of Customs boss, drags her to court; demands refund of over N9m spent on her during their relationship (See court papers)
|
A Nigerian man who claims to be the ex-boyfriend of the new spouse of the Comptroller General of Nigeria Customs, Hameed Alli, Zainab Abdullahi Yahaya, has filed a lawsuit against Zainab in which he demands a refund of all the money he claims to have spent on her while they were dating.
Hameed and Zainab had a low key wedding in Kano this past weekend. According to the court papers that's begun to make the rounds on social media, the man identified as Zubairu Malhamatu Malamai, accused Zainab of lying to him while they were allegedly dating for three years.
According to Zubairu, he invested over N9 million on Zainab who promised to get married to him but ended up with somebody else.
Zubairu's lawyer, Sir Isa Wangida, who authenticated the letter alleged that Zubairu has been picked up by the SSS. He confirmed that the document came from his chambers but insisted he has no idea how it was leaked to the public.
"Yes it's true. They dated for almost three years and they started preparing for marriage only for her to pick unnecessary fight. Unknown to him, she was out to marry a different man.

She sent him a text and sent him out of their house, that he should go and calculate all that he has spent on her. Islamically, he has the right to demand for every penny he spent on her when they started the relationship to when she decided to withdraw.

If he is the one that decline, he is not entitled to ask for anything but for her to have deceived him for all this number of years, he is entiltled to all that he spent on her. So we demanded for that. We gave her a week, she refused and so we took the matter to court."Wangida said when LIB reached out to him.
When asked if the case has been fixed for hearing, he said
No. For now she has decided to take a fight. The DSS came and arrested him on Friday, threatening him. She said he threatened her and that he has defamed her character. When the date is served we will let you know. We are yet to serve her with the court process because she is already married and we have to follow the Islamic procedure"
Asked if the lady in question is the new wife to the Customs boss as has been reported, Wangina answered "Yes!"
See the court papers below,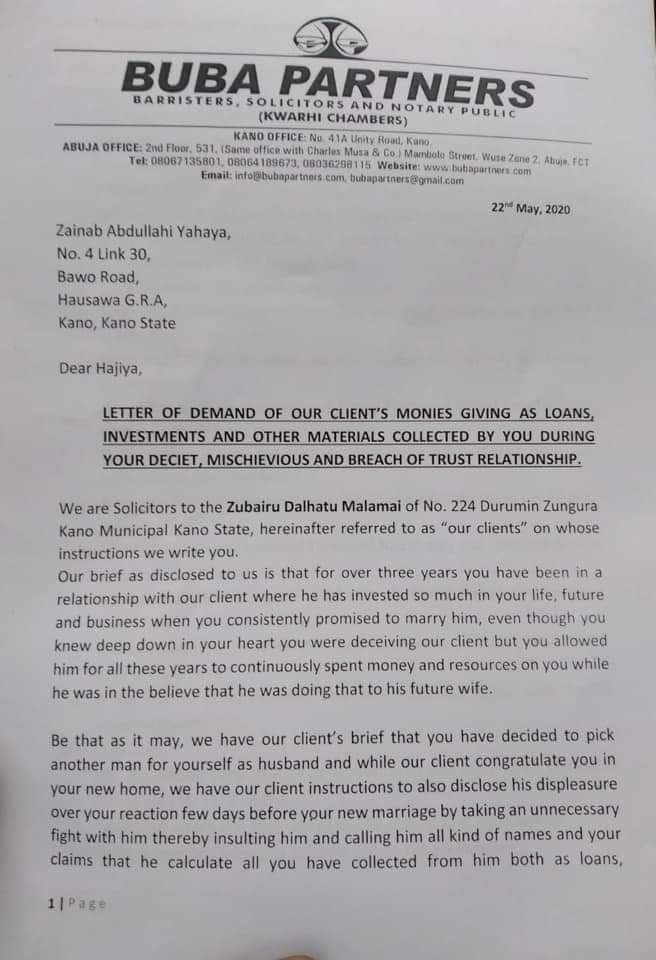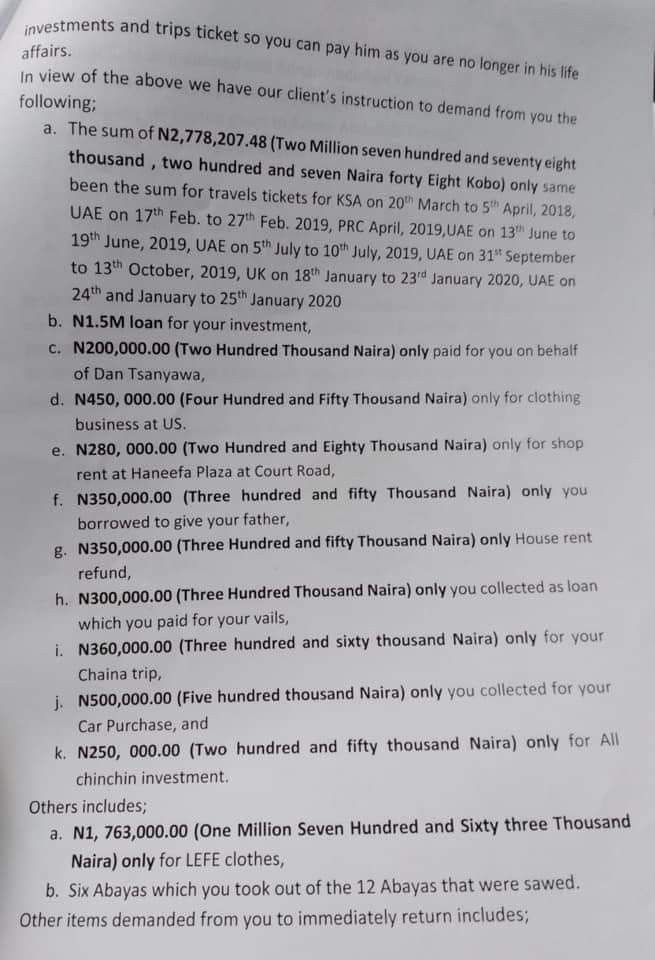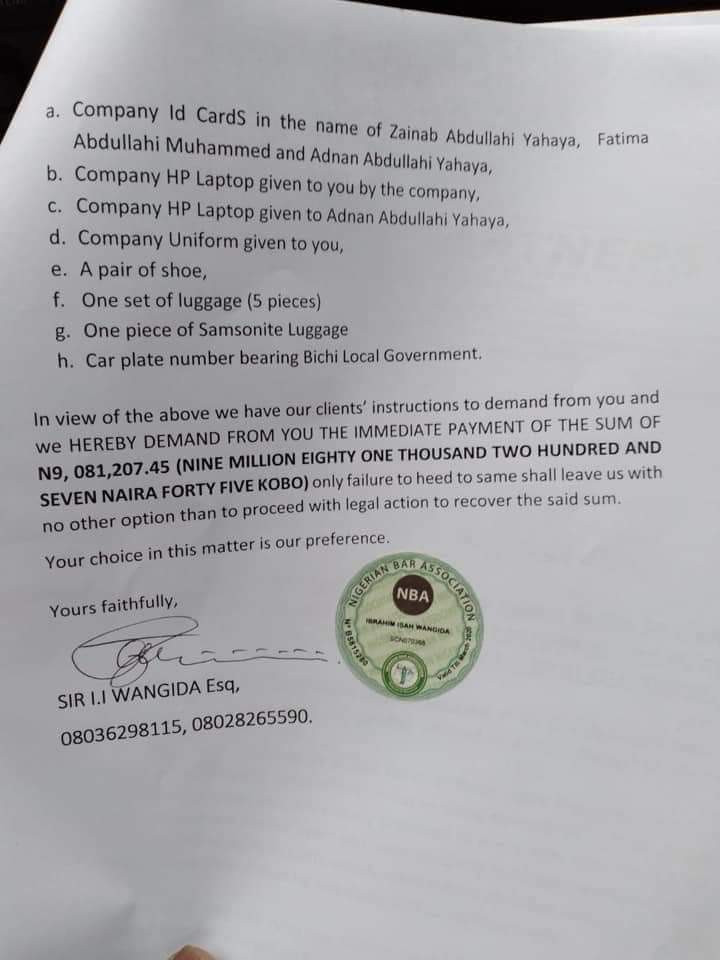 READ: How to Make Money Without Doing Anything
Follow Us for Daily Naija News:
Twitter:
Follow @naijaparrotng
Telegram:
Android App:
Facebook: