"Men are suffering, many have never received gift or birthday cake from their woman" – Nigerian lady
|
A Nigerian lady, Bibi Bataunde Ikotun has expressed empathy towards men —especially Nigerian men 👀— in regard to the kind of love they show to their partners, which is usually not reciprocated by the latter.
According to Bibi, via a tweet she shared on her page she posits that most men are suffering as a lot of them hardly get gifts from their woman, even though they do everything within their power to give their partner the best.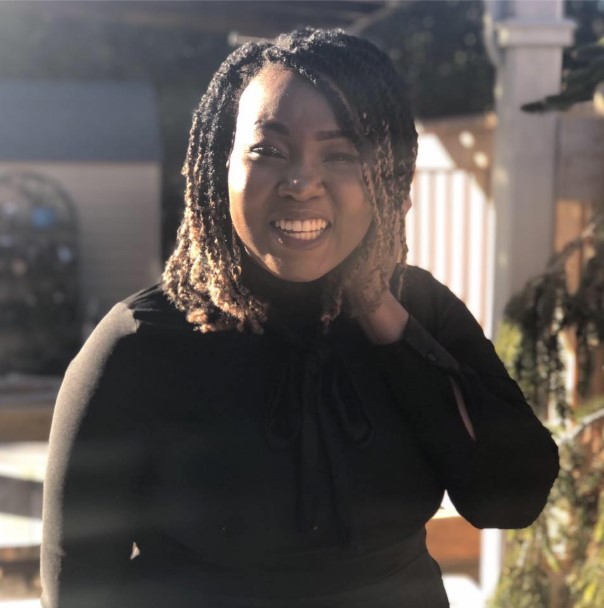 In her tweet, Bibi advises her fellow women to do better and surprise their partners from time to time.
She wrote on the app,
"Men are suffering ooo, many of them have never received birthday cake or even present before.

"Small cake will make them so emotional because they realized they always give without receiving. Do better women and spoil your baby even if he says birthdays are not a big deal,"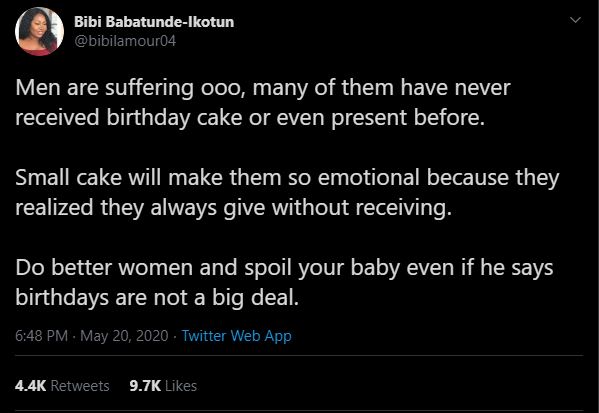 READ: How to Make Money Without Doing Anything
Follow Us for Daily Naija News:
Twitter:
Follow @naijaparrotng
Telegram:
Android App:
Facebook: