Nigerian guy who continuously ignores mother BC's on whatsapp shares their conversation, after she took it personal.
|
African parents are always known to send Broadcast messages on Whatsapp… and this isn't something that would stop anytime soon.
Abraham Prromise, a Twitter user has shared a conversation with his mother, after his mom accused him of not replying her broadcast messages whenever she sends one.
"You're a very foolish boy do you know that?" Promise's mother started off the conversation about 4 hours after previous sending a BC.
"Every single time I forward you messages that can help shape your life for better messages that can help you avoid somethings, all you do is read the messages. Sometimes I send you videos, to get life lessons from. But you o Abraham Promise you always have nothing to say about no comment".
"Do you think I just send these videos or messages to you without checking them?"
"I sent you this message 4 pm and I saw you online severally you read it and said nothing".
Follow the screenshots below;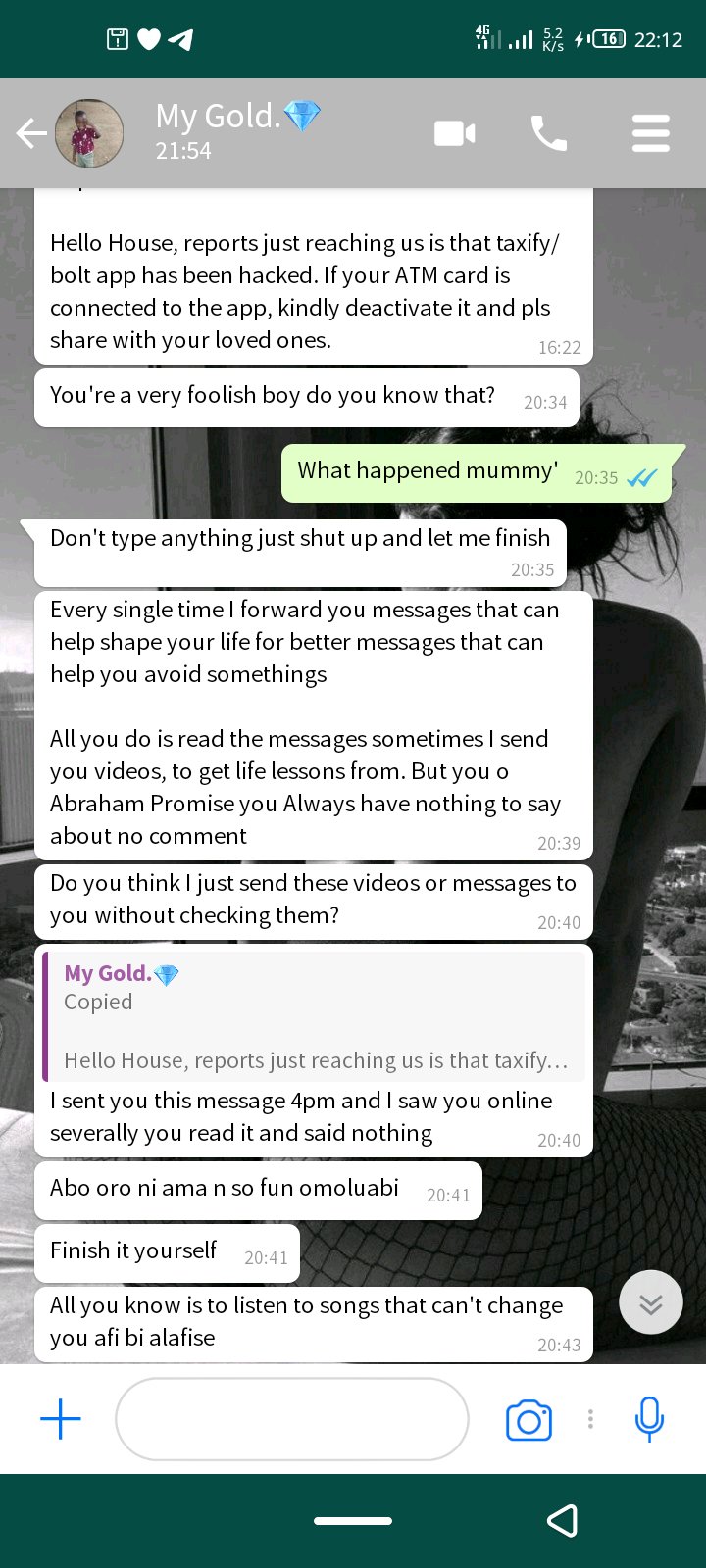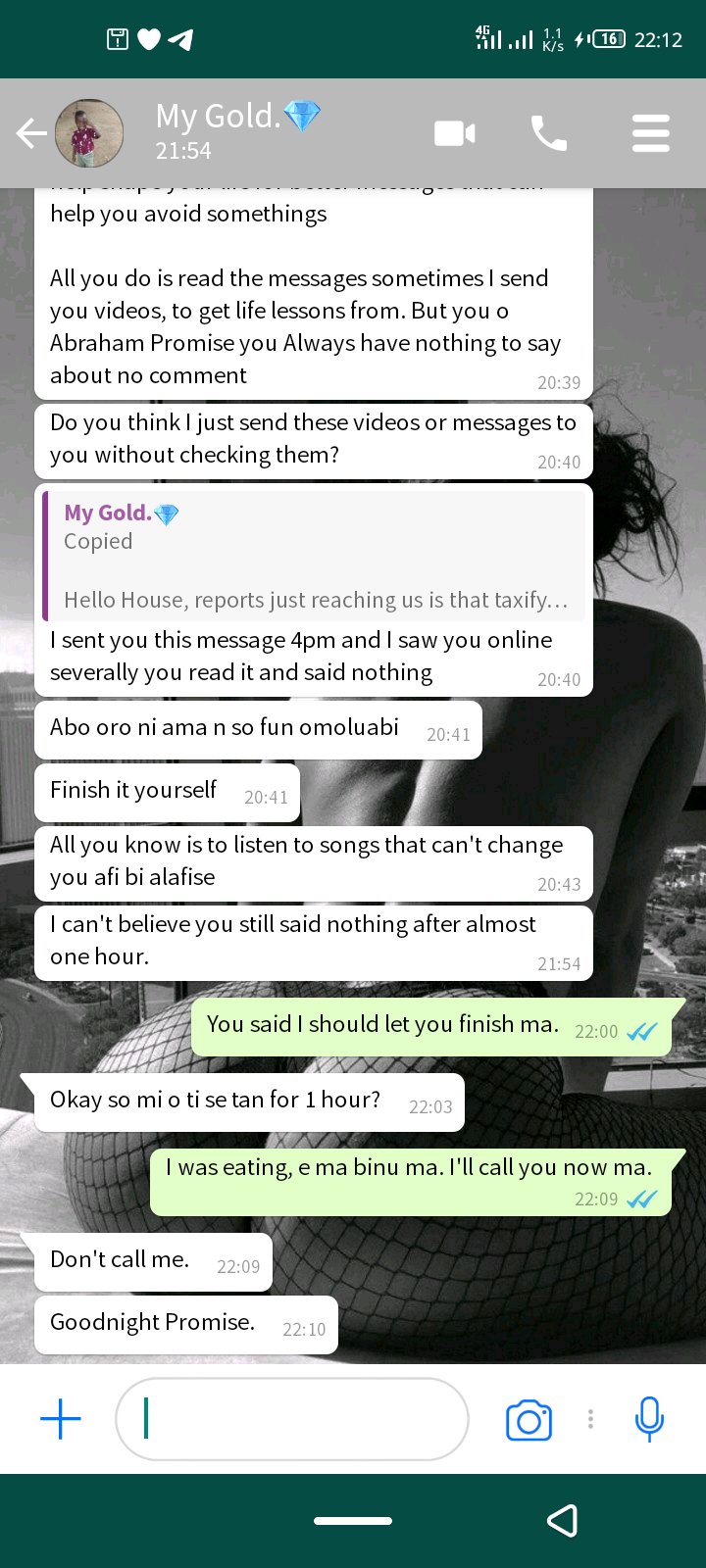 Follow Us for Daily Naija News:
Twitter:
Follow @naijaparrotng
Telegram:
Android App:
Facebook: