Nigerian Lady compares herself with her boyfriend's mom after he didn't send her money because he was broke (photos)
|
A Nigerian guy has shared the conversation he had with his girlfriend over money.
Apparently, his girlfriend is in need of 'money', and the guy who says he's broke at the moment pleaded with her to exercise patience.
Appalled by this, the girlfriend snapped at him, comparing herself with the guy's mother. "You did a transfer of about 100k last week to your mother. For you to send such money to your mom. it's now my turn you're telling me stories", she quipped.
"If we are being honest, she is your mom, and I am your girlfriend, she took care of you and trained you when you were a child, but now I have been the one doing almost that. I spend most weekends at yours, most times doing your chores, cooking food to take you to the next weekend. And at the end, you still f*** me to your satisfaction. So I am partly your mum too here", wrote the girlfriend in a message."
The shocked boyfriend shared the screenshot of the conversation writing; "We are just 8 months into this relationship and here she is, comparing herself with my mum.. I am just thinking out loud how it will be in a case of marriage.. signs like this, should not be neglected or be played with"
"I told her I am broke at the moment, sent her my account balance, yet she refused to reason with me on this case I am stressed out tbh"
Follow the conversation below;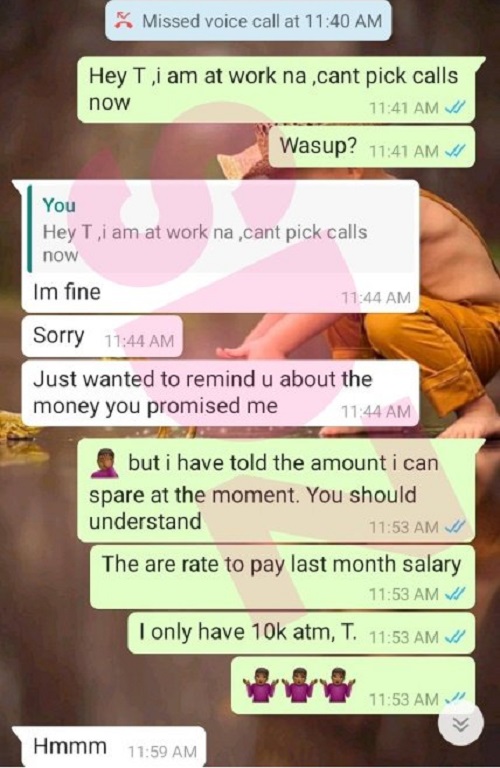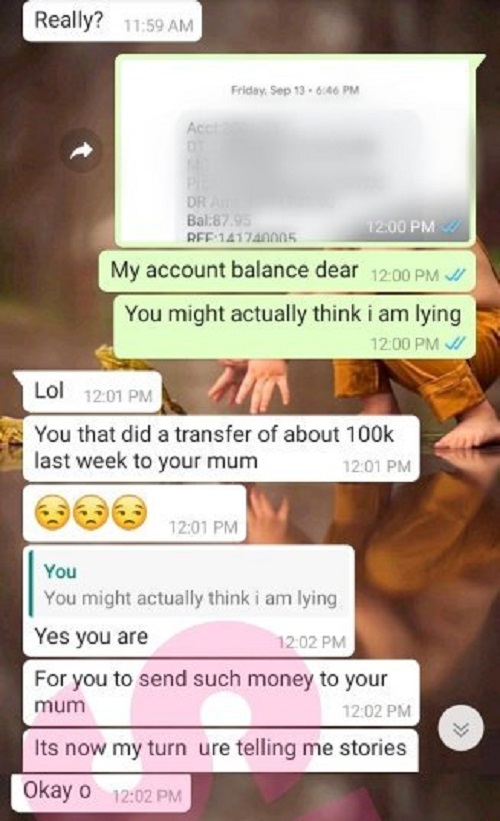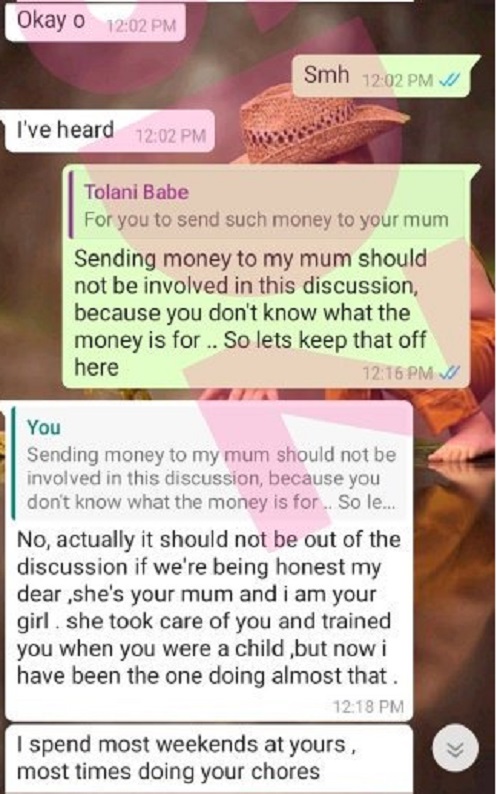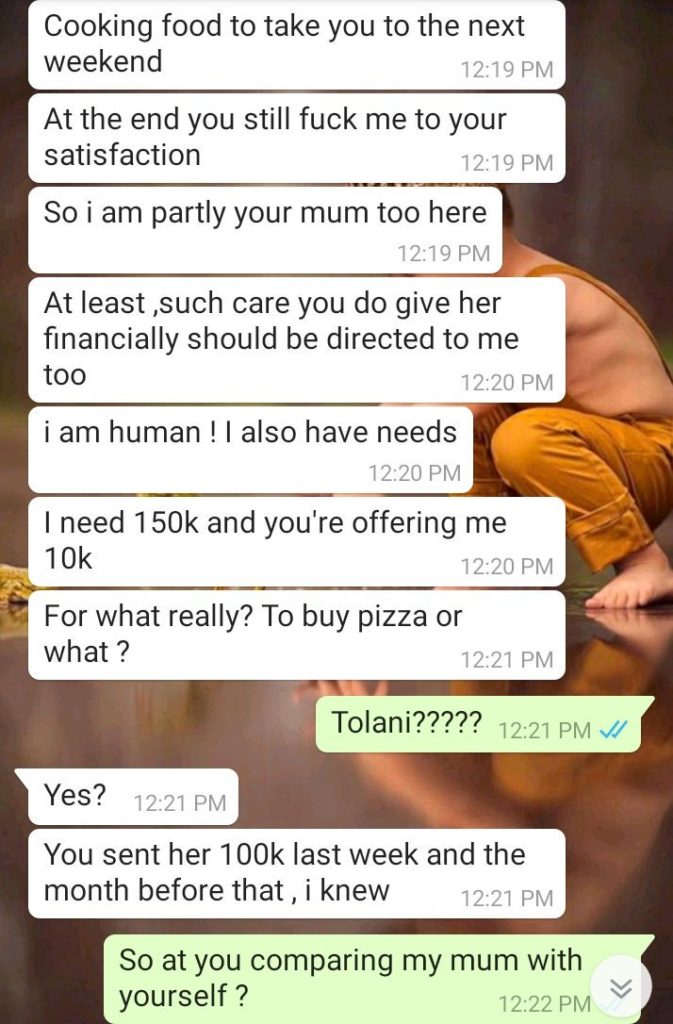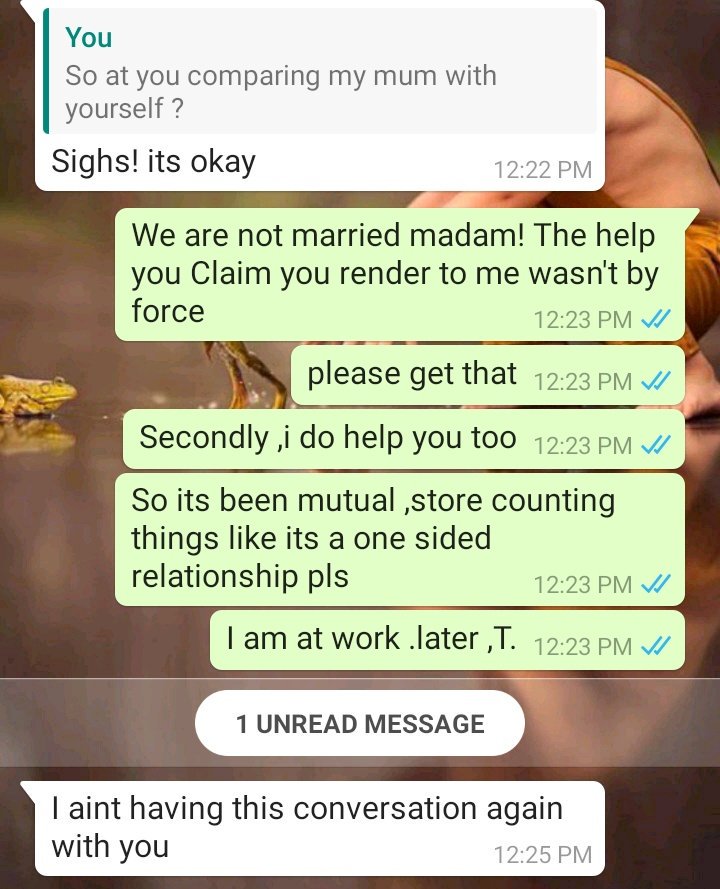 Follow Us for Daily Naija News:
Twitter:
Follow @naijaparrotng
Telegram:
Android App:
Facebook: