Nigerian singer, Bez Idakula welcome third child with wife, Bolatito
|
Popular Nigerian RnB singer, Bez Idakula has welcomed his third child with his stunning wife, motivational speaker, Bolatito Idakula.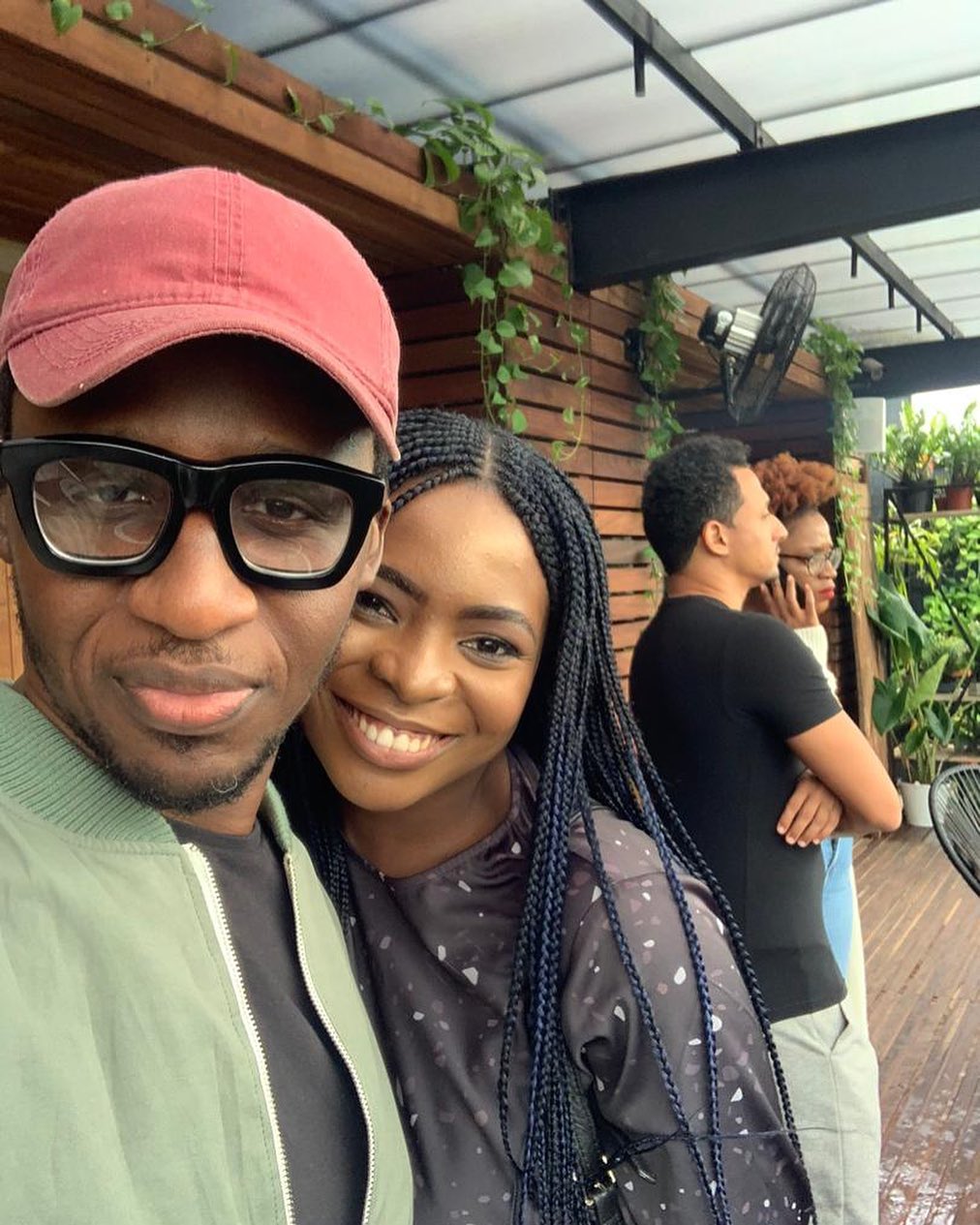 His stunning wife, some moments ago, took to her official Instagram page to announce the birth of their third child which they welcomed a week ago, July 13th 2020.
Sharing a lovely photo of herself with her newborn child, Bolatito wrote,
SHE IS HERE!

Say hello to SEVEN MOSIMISOLUWA BEZ-IDAKULA. JULY 13th 2020.
.
.
God is Faithful. COMPLETES what he Starts. 💛💛
:
:
Thank you for all the love, prayers, gifts and good vibes!! We appreciate it all!!!
Five years ago, the couple revealed how they had suffered the painful loss of their first child 24 hours after her birth and 14 hours of labour.
The couple lost a full term pregnancy with Tito painfully writing about it on her blog in July of 2015. They welcomed their son Joshua in July of 2016 where she wrote at the time,
On Sept 7th 2015, I had a miscarriage. I was 10 weeks pregnant.

Ironically, this happened on the day I got baptised. It was during church service and I spent a significant amount of the service in the bathroom; Bleeding.

I still went ahead with my baptism because it became so clear to me that I needed that baptism. I needed the cleansing. I needed to be refreshed and to start anew and as I stepped in that pool of water, I felt God so strongly. I knew I was walking into a new beginning and everything prior was being washed away.

I still don't know how that water did not turn red considering how heavily I had been bleeding a few minutes before but I had no doubt that something changed with that baptism.

This is probably not what you expected to read. After all, I am the same person who shared my testimony after the loss of my daughter.

I am sure like me, you expected the next part of my story to have been more straightforward. Especially now that you probably know I gave birth to my precious son in July 2016, a year after I shared my testimony.

However, please do not think God did not know what I was going to experience because he did and he prepared me to stand and I did. Praise and thanksgiving never ceased from my lips because I made a decision that no matter what happened in my life, I would praise God.

I didn't have the answers and I was not going to spend energy, trying to figure it out but I knew God had the answers and so I left that burden to him and gave him his due as God. I was not going to try to do what only he can do. And he showed himself to truly be Yahweh because in October 2015, I got pregnant again and in July 2016, a year after I shared my first testimony, I shared another testimony because he blessed us with a beautiful son.

When I found out I was pregnant again, I was in awe at how quickly God showed up because I truly never expected it. I thought it'll take some time and that was fine with me. I wasn't in any particular rush to get pregnant again but God does things in ways I can't even imagine and he decided it was time. Who am I to argue? I was so ecstatic.

I was at a point in my life where I was waking up at 3am every morning, spending time with God and growing in relationship with the Holy Spirit and everything about my pregnancy was spirit-led (it sounds like cliché christianese but it really is the truth).

I didn't even have to do a pregnancy test to know I was pregnant. It was a dream I had that told me I was. In my dream, I was about to take a glass of alcohol and someone tapped me on my hand and said: "drop that glass, don't you know you are pregnant?" and I just knew I was.

I told my husband and that was that. I didn't even bother with a pregnancy test because my spirit was so connected with the spirit of God that I knew when he spoke.

This was in October and I eventually did a pregnancy test in December (just because I wanted the physical confirmation). I also didn't want to do a test earlier because I just didn't want to be too human about things.
READ: How to Make Money Without Doing Anything
Follow Us for Daily Naija News:
Twitter:
Follow @naijaparrotng
Telegram:
Android App:
Facebook: