Residents mob SARS officers for crushing little boy's leg while chasing alleged internet fraudster (video)
|
The #ENDSars movement is most definitely far from over as operatives of the Nigerian Police force division continue to indulge in activities that's at the detriment of innocent civilians, thereby causing an uproar from citizens in the country.
Amidst the pandemic that's rocking the country with over 40 confirmed cases and a strict warning from the government that citizens should stay in their respective homes, some operatives of the Special Anti-Robbery Squad, SARS went on their usual wont of chasing young men who they suspect to be internet fraudsters in Lagos.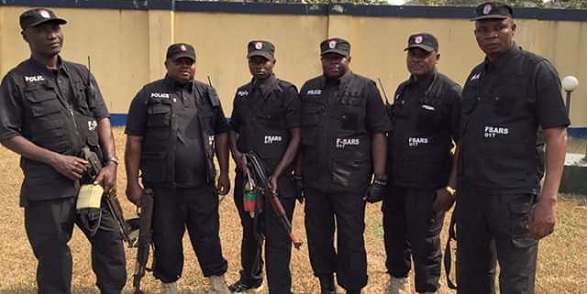 These particular operatives eventually got more than they bargained for after they reportedly crushed the leg of a little boy while chasing a young man they accused of being an internet fraudster.
With three of the SARS officers escaping after the incident at Ajayi Street in Agege area of Lagos State, two others of the security division were apprehended.
The nabbed officers were severely beaten by residents of the community who were agitated with their unruly behaviour whilst demanding an explanation.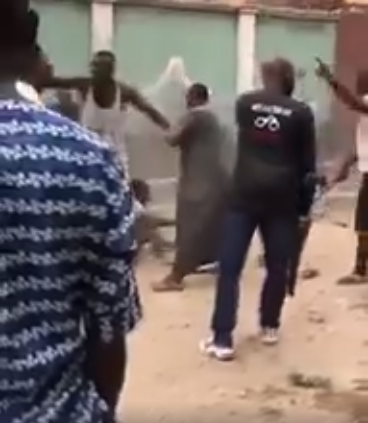 An eyewitness, Leon Dag took to his Facebook page to give a narrative of the incident. He wrote,
These SARS officers chased a guy driving an SUV to Ajayi street, Agege. They collected his phone and labeled him a yahoo boy. While they were chasing him the SARS vehicle knocked a little boy and his legs badly broken.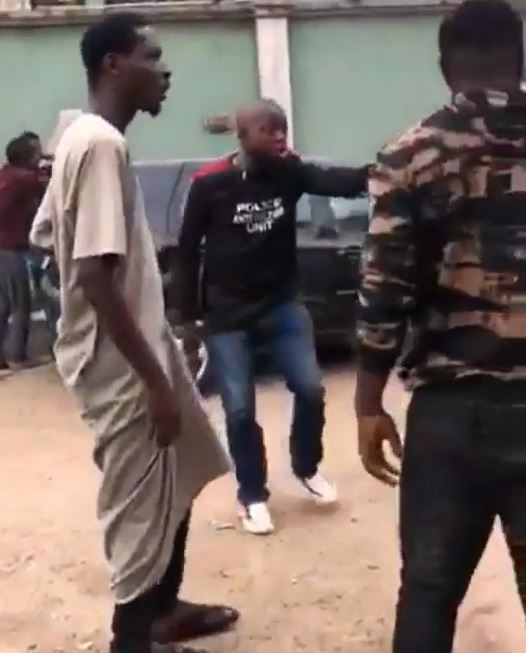 Area boys noticed what had happened and accosted the officers demanding an explanation . Three of the officers ran away while two were caught and beaten. The young boy was rushed to the hospital . SARS must be stopped
Watch a video from the scene below,
Follow Us for Daily Naija News:
Twitter:
Follow @naijaparrotng
Telegram:
Android App:
Facebook: