Symply Tacha cautions those wearing matching face masks
|
Tacha decided to drag those who have turned 'wearing of nose masks' to a Fashion parade.
The reality TV star on her Instagram story also cautioned those wearing matching face masks.
"What is with people and matching masks? Coronavirus is no JOKE. And truly not a respecter of no man. We can start the fashion parade after all this is over".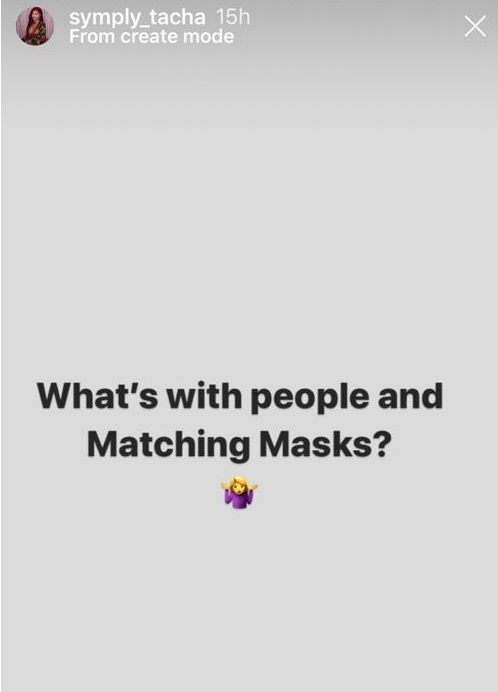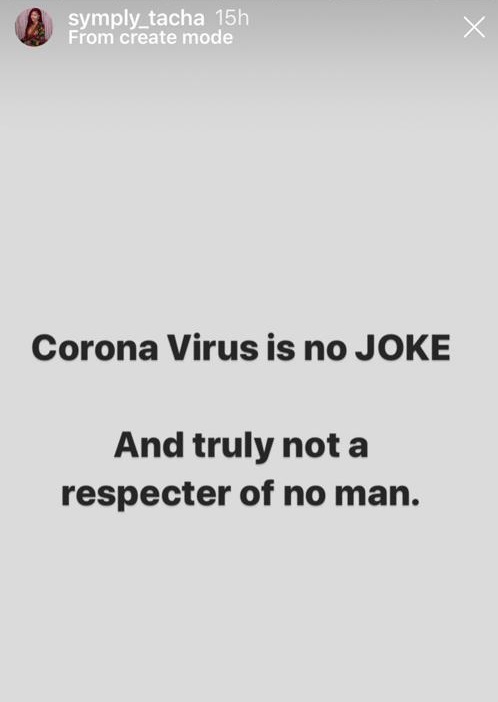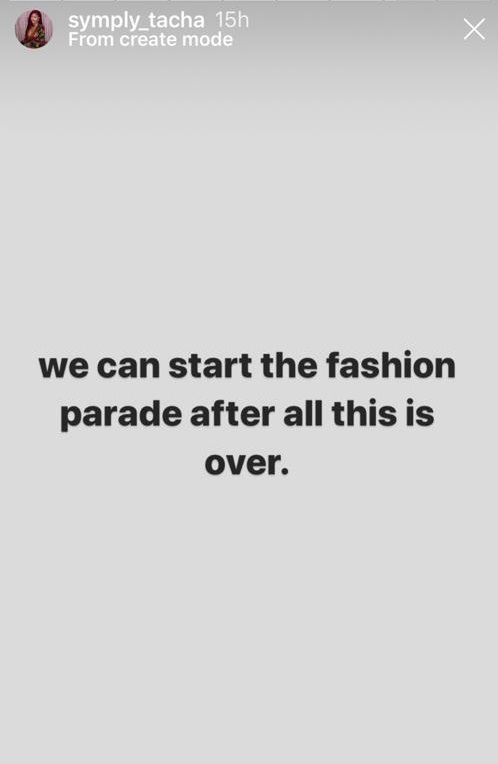 Meanwhile, not too long ago, the Big Brother Naija sat down with Peter Okoye for an Instagram Live chat yesterday, during which she talked, among other things, about her the new house she bought in Port Harcourt.
Asked by the singer to confirm that story about the house, the 24-year-old businesswoman laughed, said, "I just don't want to spill. I really didn't think it was time to spill [the news]."
Check out the brief snippet of the chat below:
READ: How to Make Money Without Doing Anything
Follow Us for Daily Naija News:
Twitter:
Follow @naijaparrotng
Telegram:
Android App:
Facebook: