Uche Jombo blasted on Twitter after stating that Coronavirus cannot survive in hot weather
|
Nollywood Actress, Uche Jombo is being criticized on social media after she revealed that she read an article where it was stated that "Coronavirus can not survive in a hot environment."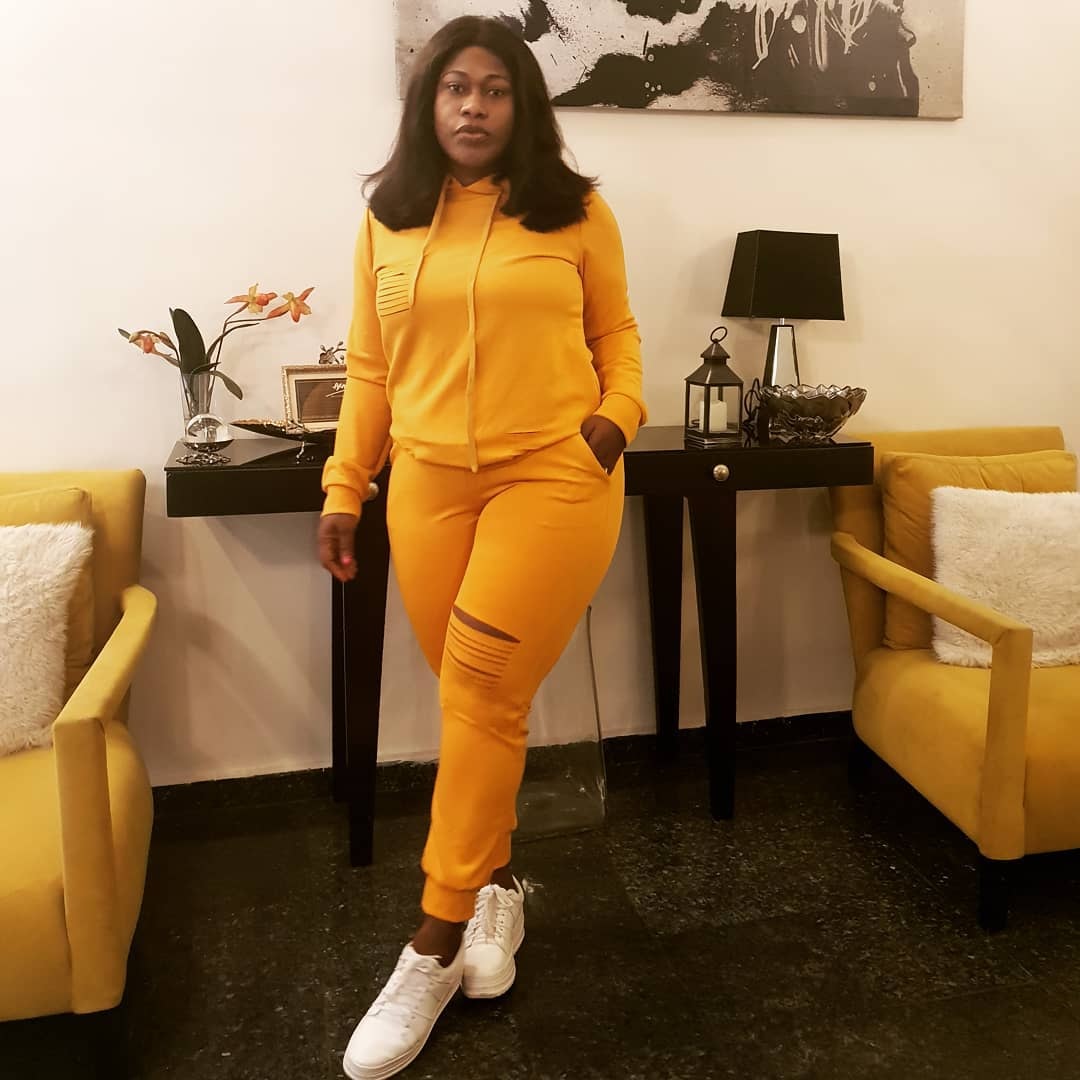 The actress asked Nigerians to read more about the viral disease before the government uses it to ''disappear the newly borrowed money".
Her tweet reads ;
Reading up on #CoronavirusOutbreak. We should all collectively do so before the government use this to disappear the newly borrowed money For example: the virus CAN NOT survive in a HOT environment. Still reading ….. please do so too and be safe / cautious out there.
However, Nigerians on Twitter would not have that and they are currently bashing her for making such a claim.
See the exchange below ;
Una must READhttps://t.co/KdqSXGXdaa

— Uche Jombo Rodriguez (@uchejombo) March 9, 2020
Omo Iya Amala wrote ;
On today's episode of your MCM celebrities will shame you,
Herbal Doctor Uche Jombo asserts authoritatively that coronavirus CAN NOT survive in a HOT region.
She has failed to explain how Iran – a far hotter country than Nigeria – has been plagued with coronavirus.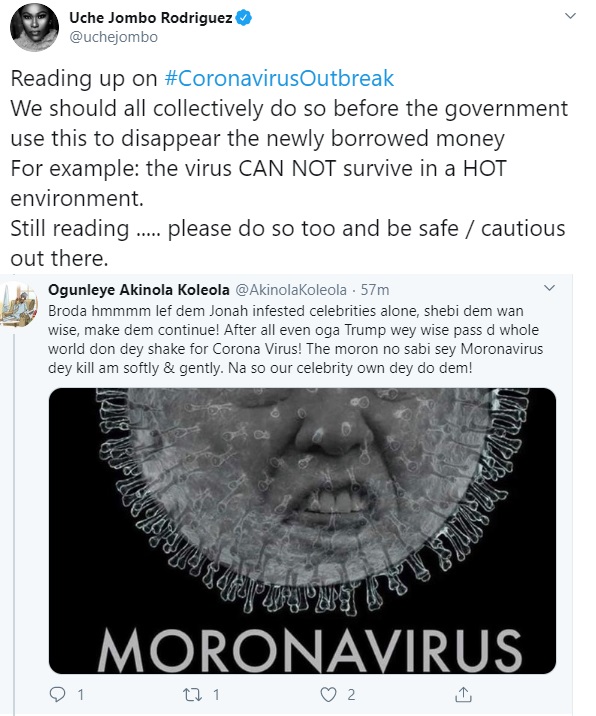 @uchejombo posted an article that she did not read and asked people to read …. I guess she took her own advise to read it finally (especially the last 2 paragraphs) and deleted the post … at least EVERYBODY understands the article now 🙂#COVID19Lagos #Covid19 pic.twitter.com/cE3khQbncD

— Jubril A. Gawat (@Mr_JAGs) March 10, 2020
Being educated doesn't mean you are enlighten….it is just a step higher than a literate ….if you've degree and you can't solve problem(s) in your immediate environment your degree is just an educated degree..copy and paste one…just like she portrays here

— Oluwatosin (@alowonlemi) March 10, 2020
I don't rate her or any of dem Nollywood celeb at all, just imagine after tweeting dt rubbish post her gullible fans were like 'yes ma you're right' wtf indeed if you want to hide something from a black man hide it in a book

— Sam (@OgunSamwel) March 10, 2020
This is for you 😂. Sense left you a while ago, you better start looking for it Ma'am. Simple minded folks who read this would think drying themselves under the hot sun is a remedy. Please see @NCDCgov for guidelines not this Aba barking Bode Thomas. Jumbo Head Nano Brain pic.twitter.com/dYq2bPP0an

— Microbial Mini (@Microbial_) March 10, 2020
Can we move Egypt to the temperate regions? @uchejombo did a research and she has discovered Coronavirus cannot be active in warmer climates. https://t.co/PuWIQyfzCr

— Son of David (@DrOlusesan) March 10, 2020
Follow Us for Daily Naija News:
Twitter:
Follow @naijaparrotng
Telegram:
Android App:
Facebook: