UPDATE: How my friend who I asked to buy me an iPhone in Lagos swapped my package and blamed Andrewtech — Enugu guy gives update
|
About two days ago, news made the round of a gentleman who was unfortunately caught in a web of con artists who ripped him off after he ordered an iPhone Xs Max but received a neatly packaged metal instead.
It was reported that the gentleman ordered the iPhone and paid N230,000 for the item with the intention of picking the gadget up from an assigned location however, on getting there and opening the package, he was shocked after seeing its content.
In a new development, it's been discovered that the Enugu-based gentleman who actually wanted to buy the gadget asked his friend who resides in Lagos to help him get the phone in the city as it'll be a lot more cheaper than it is in Enugu.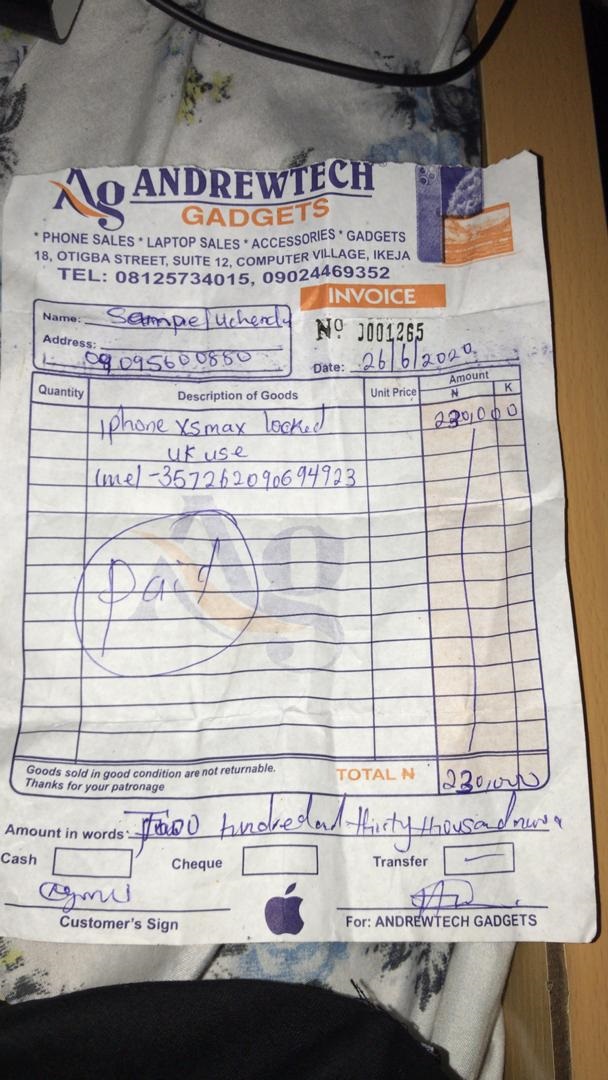 It's now been discovered that it was this Lagos friend who tried to scam his Enugu friend by showing that a metallic object was received instead of a phone by the dealer, Andrewtech.
The said Lagos friend had even altered the receipt of the purchase just so he could aid his fraudulent scheme towards his friend. He'd collected 250k from his friend, paid 220k to Andrewtech and altered the receipt, writing 230k.
The gentleman who owns the phone reached out to us recently to explain in detail what had occurred. In a voice note sent to our DMs, the gentleman is heard saying,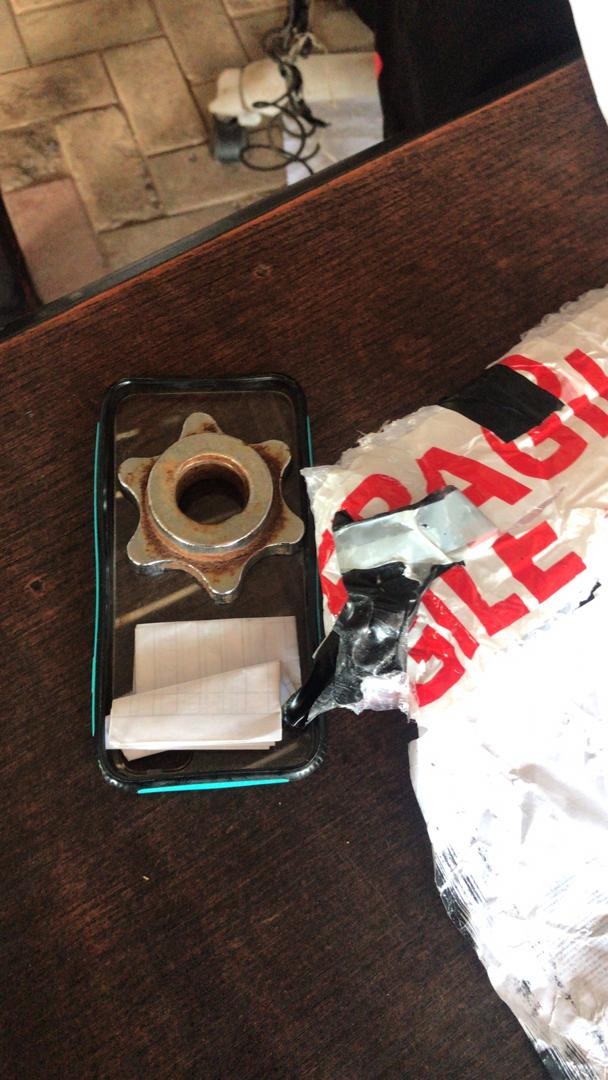 Good afternoon Yabaleftonline, I'm the guy that paid for the phone… I actually paid the money to my guy to help me purchase phone from Lagos because I couldn't get the phone here in Enugu and the phone was expensive (the ones that are sold here).

So it was cheaper in Lagos then I sent money to the guy to help me purchase the phone, which he did… he actually bought from Mr Andrewtech, 222 thousand naira, so but he collected 250k from me. So Mr Andrew delivered the item to him, so the issue now is not from Mr Andrew.

The fault is not from Mr Andrew, the fault is from the person I sent money to. The person delivered fake product to me
In another development, the culprit who tried to scam his friend, made a video apologizing for his fraudulent behaviour. Watch below,
Also an update from the Logistic company that received the 'well packaged metal';
Good morning Twitter!!!.

So in regards to the iPhone Xs max scam, that actually happened in my office a few days ago.

Concerning my Andrew and my client. The actual truth has been revealed. pic.twitter.com/CuZVCMLzNS

— Faveux👌 (@favogbuji) July 5, 2020
The said phone was actually sold at 220k. From Mr Andrew and he was reselling to my client. for 230k. pic.twitter.com/u2PrGYleZs

— Faveux👌 (@favogbuji) July 5, 2020
He ordered a pick up using the GIGGO APP AND fraudulently swapped the phone with just the casing and an iron. Then he packaged it properly.
That's after collecting 254k from my client. pic.twitter.com/BFV5NtjNds

— Faveux👌 (@favogbuji) July 5, 2020
I wish to let the general public know that ANDREWTECHGADGET IS NOT A SCAM.

This was a case of receipt manipulation with his knowledge. The scammer has apologized and even made a video begging for forgiveness.

The case has been reported in the police station. And the Law will

— Faveux👌 (@favogbuji) July 5, 2020
Take its full course.

We are expecting the actual before 7th of July. See the video below pic.twitter.com/kAsUuBJY6Q

— Faveux👌 (@favogbuji) July 5, 2020
READ: How to Make Money Without Doing Anything
Follow Us for Daily Naija News:
Twitter:
Follow @naijaparrotng
Telegram:
Android App:
Facebook: