'You do not need to be sold to be a slave' – Alibaba says
|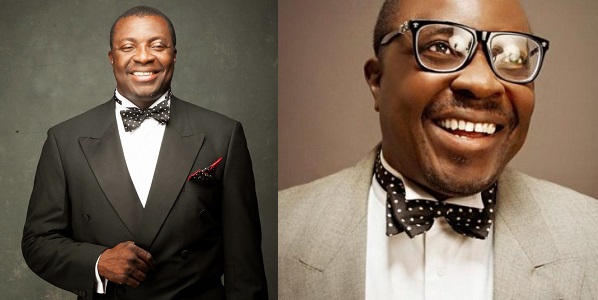 Veteran Nigerian comedian, Alibaba has taken to his social media page to speak about the problems many Nigerians face.
According to the post he shared on his Instagram page, many Nigerians are slaves even without being sold into slavery but cannot live the captivity because of the situations they find themselves.
He also believed that one day, Nigerians will man up and break free.
You do not need to be sold to be a slave. When certain things are done or said to you or denied you, your whole being will light up with a reality check.
It may be what is done to you, or to someone you know, and your inability to respond as required. Or your incapacity then gets highlighted.
It may be a truth that you know, but can not say because of the consequences and things of value that you may lose in the process of speaking up.
You may also be enslaved, when you take what you would not have taken all things being equal. But your options are limited by reality. Like, a man in military uniform slapping you for no reason but you can not retaliate… because of the uniform.
There is an Urhobo proverb that says the phrase, "I dont want to die"… is why many drink the most bitter and unswallowable medicine.
Another proverb says, na wall wey fall, give goat the right to climb am.
While this can speak to how we, as Nigerians, are now being treated across the world, it can hit home with many.
There is very deep name in Urhobo land, "Emomine". That name is very deep. Most children who bear it, may not know what history lies under that name. The name means, "Because of these children", it also can mean, "But for these children"…
Many Nigerians would have stayed back in Nigeria, but they had to leave Nigeria because of the responsibility of giving their children a good life. So they decided to swallow all just to provide a future for their kids.
Ghana, China, South Africa, UK, US, Dubai… we have been humbled by reality check. "Go back home", "Why are you here?"… but you can't. Not that you can't, but what are you coming back to? These are the issues. But there comes a time, when you must man up and break free.
Because, sometimes, the reality check doesn't hit you that you are enslaved, until you are hit by a situation, an act, a failure, a challenge, etc. then your eyes open wide.
Love does that to you too.
God will make sure we all see and feel no shame! Whether In our land or in foreign lands.
We move
READ: How to Make Money Without Doing Anything
Follow Us for Daily Naija News:
Twitter:
Follow @naijaparrotng
Telegram:
Android App:
Facebook: